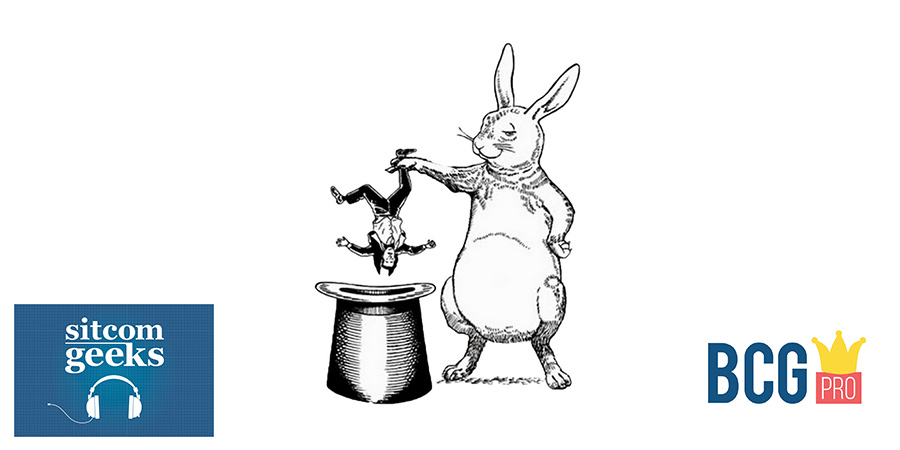 Hello and welcome to The Hat Trick Sitcom Script Competition produced in association with Sitcom Geeks and BCG Pro.
Hat Trick are looking to discover and develop new comedy writers.
This is a competition for newer and less experienced writers. Both represented and non-represented writers are welcome to submit a script, however those who have a long-form TV comedy broadcast credit (a 20-minute or longer TV production on which they were credited as a main writer) are not eligible to take part. Writers who have submitted jokes or sketches to a TV show, but didn't write the majority of the episode's script, are still eligible to enter.
To enter you should submit a single, half-hour TV script.
We're looking for...
Shows that can be watched across all ages.
Shows with stand-alone episodes.
Family shows in the broadest sense - as in, a group of people acting together. It can be a family, or a group of friends, or a group of people in a workplace.
Shows that include characters from across generations will be encouraged.
We are not looking for...
Radio scripts.
Shows with an emphasis on comedy drama, or shows with strong narrative arc (for example The Wrong Mans, Home, This Way Up).
"Dark" comedy (e.g. Fleabag).
Stand-up driven (e.g. Starstruck, The Duchess)
Meta-comedy (e.g. Curb Your Enthusiasm, Larry Sanders, Lead Balloon, Extras)
Think about the kinds of sitcom Hat Trick makes: Drop The Dead Donkey, Father Ted, The Kumars, Derry Girls, Outnumbered. Subject matter can be challenging but it's the characters that are most important.
Recent examples of shows that have the kind of tone Hat Trick are looking for include Ghosts, Friday Night Dinner and Stath Lets Flats.
The competition is now open (it launched 1st December). It closes 5th January 2022. A shortlist of the top 20 scripts will be selected and the winner will be announced on Wednesday 16 March. The winner receives a £1,000 prize from Hat Trick, and a development meeting.
Your script should be written in standard screenplay format (see the BBC Writersroom example), and saved in PDF or Word format. It should have the show's title on it and each page should be numbered, but to allow for 'blind' judging do NOT include any personally identifiable details, such as your name or contact details, on the script. BCG Pro's system will keep track of these separately.
The full terms and conditions below explain more. If you have any questions, do get in touch.