Podcast 167

Collings & Herrin: Podcast 167
No preamble. Podcast 167 comes exactly 21 weeks after Podcast 166, due to philosophical differences. Here we are again. Same attic, same settee, same hardware, same mugs, same lighting, less clutter, slightly different feng shui, nothing to prove, and arguably too much to talk about, and argue about. Does it work? Only you can decide.
Published: 4th November 2011. Length: 71 minutes.
Next Collings & Herrin episodes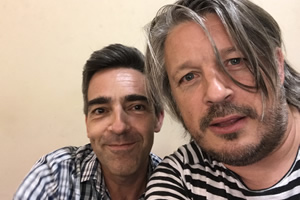 Date: 19th July 2017 Length: 91 mins Size: 125mb
Richard Herring's Leicester Square Theatre Podcast: RHLSTP 140 - Andrew Collins. Frog Tape. Richard is over excited to find people 2/5ths of his age in the front row and tries...