Ian Royce dies aged 51
TV warm-up comedian Ian Royce dies aged 51
TV warm-up comedian Ian Royce has died aged 51 after developing severe pneumonia
He worked on entertaining the studio audiences of shows including Britain's Got Talent and This Morning
Ant & Dec say "he was a legendary character and will not be forgotten"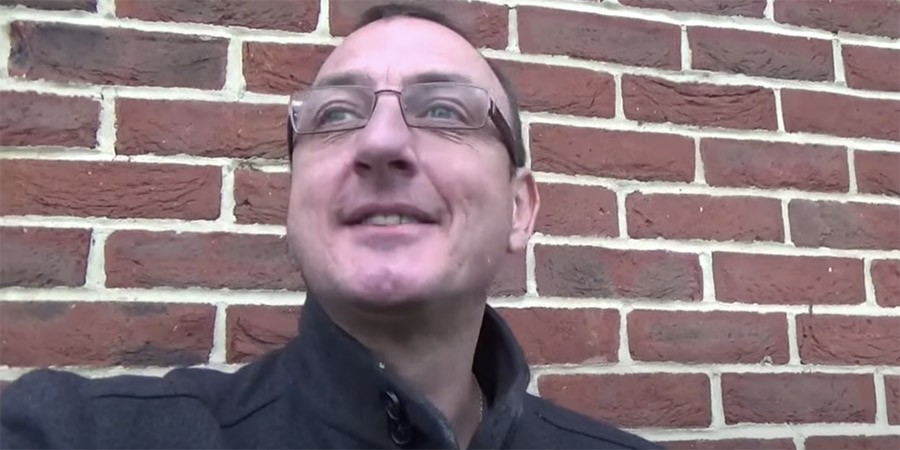 Ian Royce, a comedian who acted as the warm-up act for TV shows including Britain's Got Talent, has died of severe pneumonia and multiple organ failure.
The news was revealed by his daughter Roxanne on his official Twitter account on Tuesday night. She posted:
It is with our greatest regret that we have to tell you all that Ian has passed away today from severe pneumonia and multiple organ failure. He was in no pain and was surrounded by friends and family. He put up a good fight but is in a better place now.
Royce entertained the theatre audiences on Britain's Got Talent in the lead-up to each programme being filmed, and during recording breaks.
Ant & Dec, who worked with Royce on many series of the show, posted in response: "So sorry to hear this news Roxanne, he was a legendary character and will not be forgotten. He was always so proud of you too. You are in our thoughts and prayers xx".
Royce worked on other entertainment formats including The X Factor and This Morning, and on music arena shows with singers such as Gary Barlow and Robbie Williams.
His biography adds: "He has cycled from Edinburgh to London single-handedly, jumped out of a plane, lived as a patient of T1D, spent 24 hours in a wheelchair to support 'Help For Heroes' running up to The Invictus Games , cycled for 39 hours straight to Paris from London following the shocking events in Paris in early 2015, helped some brave homeless people, shaved his legs and even done a bit of art amongst many other things."
Last night, Piers Morgan tweeted a picture of Royce in the studio of his Life Stories show:
See tweet
Paying tribute to him on air on Wednesday's Good Morning Britain, Morgan said: "He was the best, funniest, warm up guy, no disrespect to the others. He was the best I ever worked with."
In October 2019, Royce entered The Priory rehabilitation facility after admitting he was battling alcoholism. Simon Cowell and Ant & Dec are reported to have paid for his treatment.
Morgan said: "We had so many laughs... a rather complex guy in many ways. He had a lot of demons, but he had a zest for life. He was a hilariously funny guy, and he also had a great love for his daughter, Roxanne, who let me know yesterday, and my thoughts are with her in particular."
Morgan concluded: "I'll greatly miss him, love to all his family and friends and Royce, thanks for the laughs mate and we'll miss you."
---
Share this page