Katherine Ryan: jewellery show
Katherine Ryan to host jewellery crafting show
Katherine Ryan is to host a new reality contest series about jewellery
All That Glitters aims to find "the UK's next up-and-coming jewellery star"
Eight designers compete to create original pieces across the series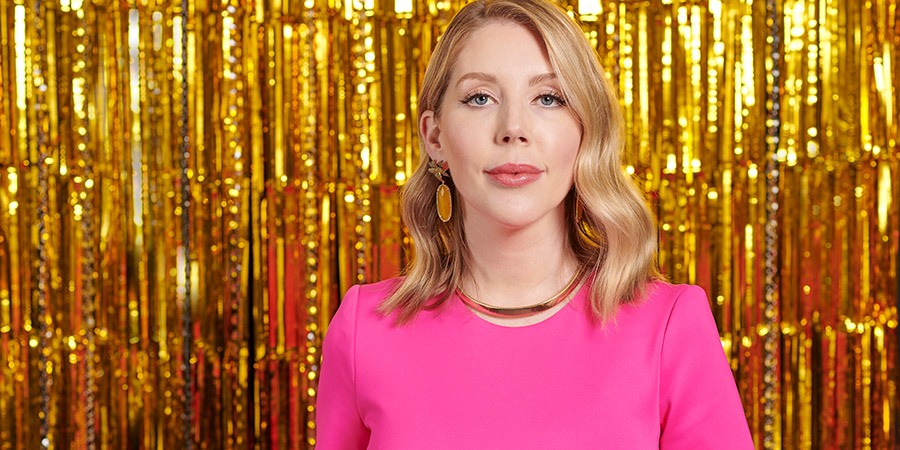 Katherine Ryan has been revealed as the host of BBC Two's latest talent-search series.
One of the wave of creative contest programmes coming in the wake of the success of The Great British Bake Off, the new programme, All That Glitters, seeks to find "the UK's next up-and-coming" star jewellery designer.
Filming on the six part series has already concluded, taking place in a "specially built workshop nestled in Birmingham's historic Jewellery Quarter".
Producers explain: "She will welcome eight talented jewellers, who will battle it out over the course of the series, designing and creating jewellery to brief.
"Each episode sees the jewellers face two real world challenges; The Best Seller where they are tasked to design a piece that will appeal to a mass market and The Bespoke where they make a real client's dreams come true and make a piece to wear to a significant occasion, whether it's their wedding or collecting an OBE from the Queen. All That Glitters is bursting with science, history, and culture and the materials the jewellers are working with are some of the most valuable objects on earth: from gold and silver to diamonds and pearls, so the stakes are high."
Katherine Ryan said: "I am so delighted to be a part of the beautiful show that is All That Glitters. I've always loved wearing jewellery and it's fascinating to learn about the intricate process of making these pieces. I'm in awe of the skill and artistry of our eight jewellers, who manage to transform the client's emotion into objects of beauty that last forever."
Ryan previously hosted a similar talent-search format, Hair, BBC Two's 2015 "search for Britain's best amateur hair stylist".
---
For updates, click the button below.
Share this page