Zoe Lyons hosts Lightning
Zoe Lyons to host physical game show Lightning
The format involves contestants trying to stay out of the studio spotlight
Lyons says: "It's a dream job for me as I'm a massive quiz fan"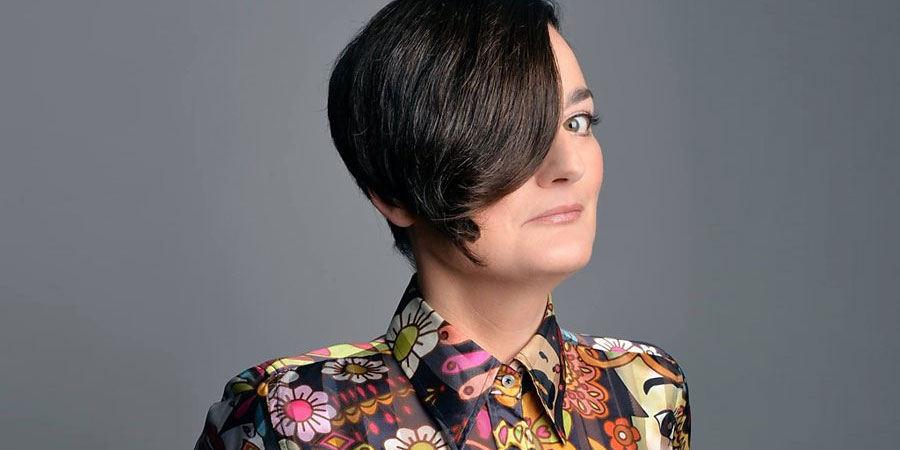 Stand-up comedian Zoe Lyons is to host a new physical game show for BBC Two.
Lightning involves the contestants trying to stay out of the studio's spotlight.
The BBC says: "Lightning sees the traditional quiz show collide with game show, in a fast-paced and frantic format designed to leave contestants' nerves in tatters.
"Six challengers battle it out across six adrenaline-pumping rounds while a ruthless spotlight patrols the studio eliminating contestants. The challengers' motivation is simple: do whatever it takes to stay out of the light.
"With dramatic lightning and a thundering soundtrack, Lightning will combine quick-fire questions with physical trials bringing a new pace and tone to the teatime quiz slot on BBC Two."
Zoe Lyons will support contestants as they strive to reach the "ultimate goal" of £3,000 prize money.
Zoe Lyons says: "It's incredibly exciting to be the host of Lightning. It's a dream job for me as I'm a massive quiz fan and - unlike the contestants - I love being in the spotlight."
Carla-Maria Lawson from the BBC says: "The pace and the calibre of competition in Lightning along with Zoe's energy and wit, will bring a real buzz to BBC Two teatimes".
Neale Simpson from co-producer Fizz comments: "This show combines frenetic Q&A with physical challenges, putting contestants on the spot like no other, and it's a joy to have Zoe on hand to restore calm after the storm when lightning strikes!"
Chris Jones from production company Nice One adds: "BBC Two is the home of clever, funny quiz formats, and our hope is that the nation's quizzers will really love Lightning."
Lyons will film 25 half-hour episodes of the show, which will be broadcast on BBC Two later in the year.
---
For updates, click the button below.
Share this page