RIP Tony Booth
Till Death Us Do Part actor Tony Booth dies aged 85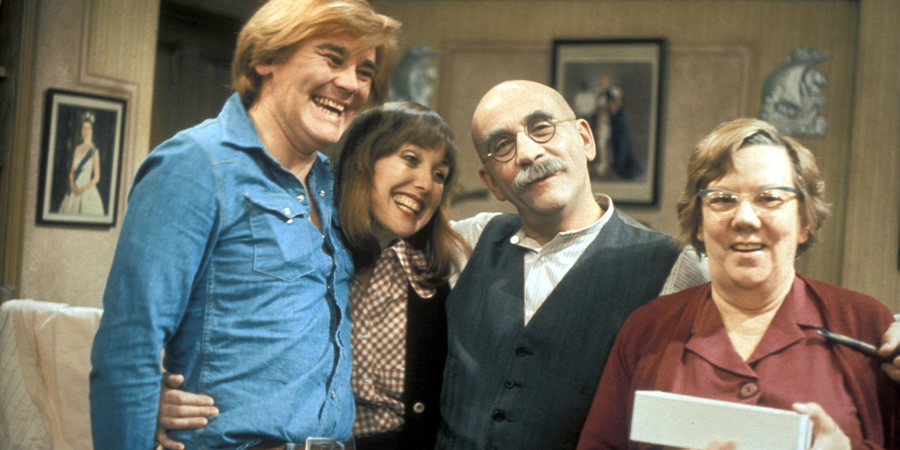 Actor Tony Booth has died aged 85.
He is best known for his role in 1965 to 1975 BBC sitcom Till Death Us Do Part.
Across seven series of the hit comedy he played Mike Rawlins (left of picture), the husband of Alf Garnett's daughter Rita. His left-wing character would often clash with his right-wing father-in-law over the elder's racist and anti-socialist views.
Booth - who worked for some time under the name Anthony Booth - opted not to follow his fellow co-stars Warren Mitchell, Dandy Nichols and Una Stubbs to for the sitcom's sequel, In Sickness & In Health. However he did go on to appear in many popular TV shows, including the soaps Coronation Street, EastEnders and Emmerdale.
Booth's other comic roles included playing Sidney Noggett in the Confessions sex comedy film series, a role he spoke about further in the 2009 documentary Beyond A Joke.
His last TV acting role was as Robbie in an episode of the 2010 BBC drama strand Moving On.
Booth, who was also a life-long Labour party activist, had Alzheimer's for more than 10 years and had also been suffering from heart problems. He fathered eight daughters - including Cherie Blair - across four marriages. His third wife was Coronation Street actor Pat Phoenix, who played Elsie Tanner. They lived together for six years but only got married a week before she died of cancer.
In 2012 Booth published his autobiography, What's Left?. He detailed in the book what it was like to grow up in Liverpool, his spells doing National Service and working in the Merchant Navy, and discussed the "sudden overnight stardom" brought about by appearing in Till Death Do Us Part. He also talked in his book how he got into political activism as a teenager and his thoughts on his daughter marrying future Prime Minister Tony Blair.
A statement released today on behalf of his wife, Steph Booth, says he "passed away late last night with close family members in attendance". The statement adds: "The family ask for their privacy to be respected at this time."
---
Share this page