Laura Lexx - Klopp Actually
A hilarious diary of married life with the sensible, no-nonsense man of all our dreams: Jürgen Klopp, from critically-acclaimed comedian and Twitter sensation Laura Lexx.
Inspired by the viral tweet: 'If I ever met Jürgen Klopp I'd say "omg if we have a baby we should call it Klipp" just so he'd raise an eyebrow at me and tell me I'm a moron and I'd be so naked by the time he'd finished doing that...'
In these uncertain times we all need a coping mechanism. And Laura Lexx has found the obvious one - imagining life married to the sensible, no-nonsense man of our dreams, Jürgen Klopp. She thinks maybe he has something to do with football? More importantly, he definitely knows how to efficiently stack a dishwasher and would tell you honestly if you were being unreasonable about a colleague.
From job interviews to furniture shopping in IKEA to making a birthday cake for their daughter, Klipp, Klopp Actually is a hilarious, warm and deeply silly diary of life with everyone's favourite baseball-cap-wearing, bespectacled German football manager.
'I shiver, my skin breaking out into tiny goosebumps. "Are you cold?" He whispers, his lips brushing my ear, making the fine hairs ripple. "A little." I grin, pressing against his thigh. He runs a hand down the curve of my spine... "You should put a jumper on."'
First published: Thursday 3rd September 2020
The author's favourite chapter
Note: This video starts with no sound, but Laura soon turns the microphone on.
Publisher: Two Roads
Pages: 144
Catalogue: 9781529348217
Buy and sell old and new items
Search for this product on eBay
Buy and sell old and new items
Search for this product on eBay
It looks like you're in the US? Fear not! Almost everything can still be ordered.
Amazon UK
deliver internationally,
Amazon.com
carries many items separately, or you can look out for US/Canadian flags on our product listings for direct links.
If ordering from a UK store, please note that you are in Region 1 (DVD)/Region A (Blu-ray), whilst the UK is in Region 2/B, respectively. This means that many - but by no means all - may fail to play. Look for products marked "Region free", "All regions", "Region 0" or "Multi-region". Blu-rays may also be marked "Region A/B/C", "Region free", or variations thereof. You may also check whether your DVD/Blu-ray player supports multi-region playback (also referred to as "region free"), or whether it can be set to do so. There should, of course, be no problems with books, CDs, or other physical items.
More advice & help on importing
See also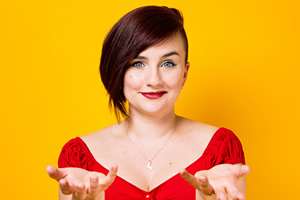 Monday 11th May 2020
Following on from her viral Twitter thread, Laura Lexx has been signed by a publisher to write an imaginary diary of life married to football manager Jürgen Klopp. She'll also write a novel about an amateur women's netball team.