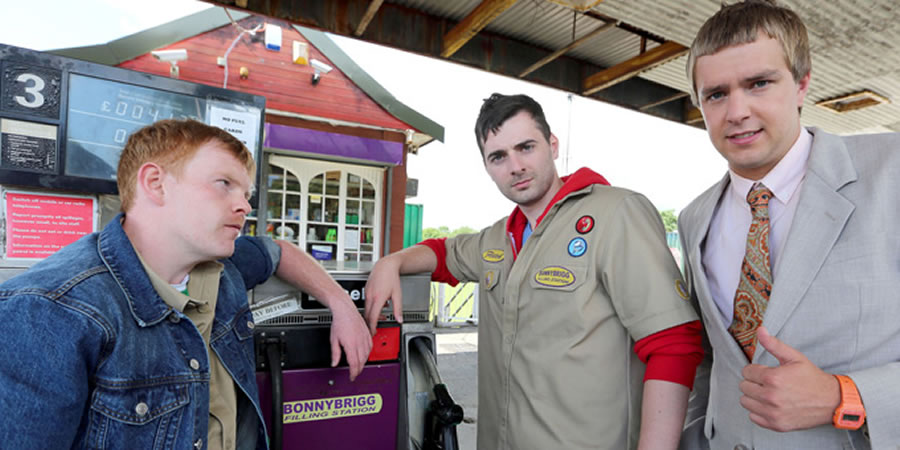 Genre

Sitcom

Published

Platform

Episodes

1 Pilot

Starring

Daniel Cahill, Iain Stirling, James Allenby-Kirk, Lindsey Campbell, Scott Mackie, Kathryn Howden, Anita Vettesse and Kadiff Kirwan

Writer

Director

Producer
Fletch loves Jen. Jen loves James. Wendy might love James but definitely loves Fletch. Everybody loves Spunk but Fletch has a funny way of showing it.
Marooned by laziness, poor decisions and unhealthy mutual love, Pumped follows three idiots who used to be the kings of the village as they wrestle with what ifs, unfulfilled potential and their rapidly plummeting social status in an odd Scottish town.
Part of

Production company

Laugh track

None
Broadcast details
First broadcast

Thursday 1st September 2016 on BBC Three (Online) at 10am

Episode length

21 minutes

Last repeat

Thursday 20th October 2016 at 11:30pm on BBC2