Simon Amstell's Carnage
BBC iPlayer to publish Simon Amstell film Carnage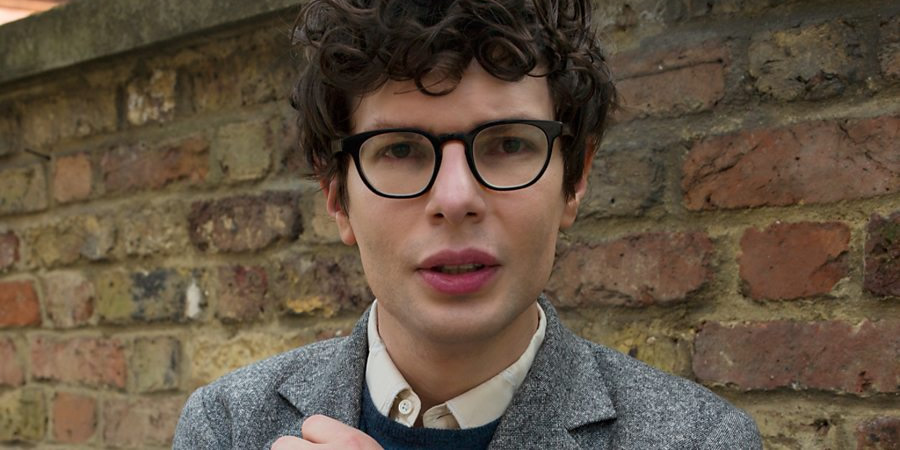 Simon Amstell has directed his first feature length film. Carnage - Swallowing The Past is set in the future, and imagines a world where everyone is vegetarian.
The BBC explains: "Set in a utopian 2067, Carnage looks back at a time when human beings ate other animals.
"For the young people of this time, the idea that their grandparents could have been complicit in a bloodbath of unnecessary suffering is wholly unimaginable. The film aims to break the taboo around Britain's animal eating past, whilst showing compassion for a generation, now seeking therapy to cope with the horror of their unthinkable actions."
Carnage, which has been written by Amstell, combines archive footage with filmed scenes to give "a unique comedic peek into a future where animals live equally amongst humans."
A highly accomplished cast has been gathered to star in the film. Martin Freeman, Joanna Lumley, Dame Eileen Atkins, Lindsay Duncan, Alex Lawther, Gemma Jones, Linda Bassett, Mawaan Rizwan and John Macmillan will play characters, with Kirsty Wark, Lorraine Kelly and Vanessa Feltz amongst those playing versions of themselves.
Simon Amstell says: "I have written and directed a film about veganism. I'm sorry."
Victoria Jaye, Head of Content on BBC iPlayer, comments: "In a culture obsessed by what's on our plates, Simon Amstell's film Carnage imaginatively challenges our attitude towards eating meat, fish and cheese triangles. Prepare to never look at your dinner the same way again."
This new film follows on from the success of previous iPlayer projects such as Adam Curtis's HyperNormalisation and The Rack Pack. Janet Lee, Executive Producer for BBC Studios, says of Carnage: "This has been a great opportunity for BBC Studios to make ground-breaking content for BBC iPlayer and work cross genre - arts, comedy, and drama."
Carnage will premiere on BBC iPlayer in the Spring.
Share this page