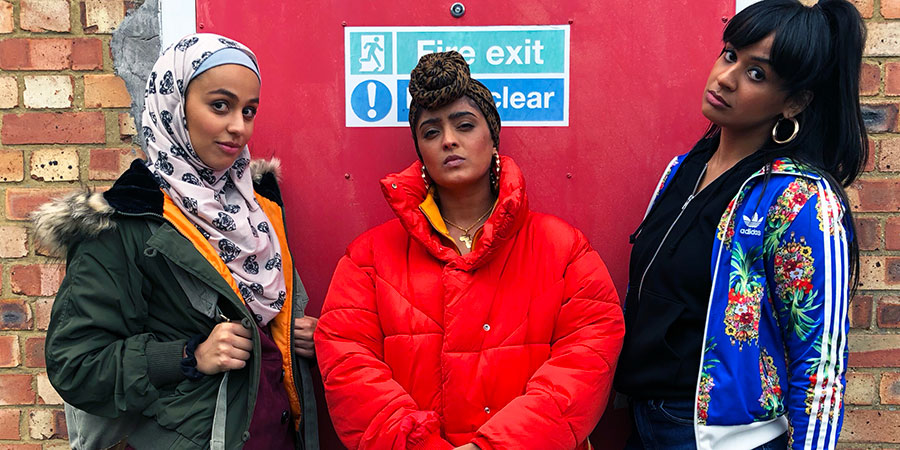 Genre

Sitcom

Published

Platform

Episodes

1 Pilot

Starring

Ambreen Razia, Mandeep Dhillon, Robyn Cara, Preeya Kalidas, Chetna Pandya, Omar Malik, Shahnaz Rizwan, Ace Bhatti and others

Writer

Director

Producer
Shaheeda, Tash and Leonie are three West London college students with big dreams, big attitudes, and big plans. From fights on the night bus to yet another 'family' wedding, mosque class to fake IDs, new hijab swags to cooking up schemes on Hounslow High Street, these girls are determined to have the best time - fun first, consequences second.
Bouncing between being good, modern Muslim girls and living their best lives, they are three smart, young, Asian women in a bold, provocative, new comedy.
Part of

Production company

Also known as

Comedy Slices: Diary Of A Hounslow Girl (Working title)
Comedy Slices: Hounslow Diaries (Other official name)

Laugh track

None
Broadcast details
First broadcast

Monday 5th November 2018 on BBC Three (Online) at 10am

Episode length

18 minutes

Last repeat

Saturday 15th December 2018 at 1:00am on BBC1 Wales
Website links