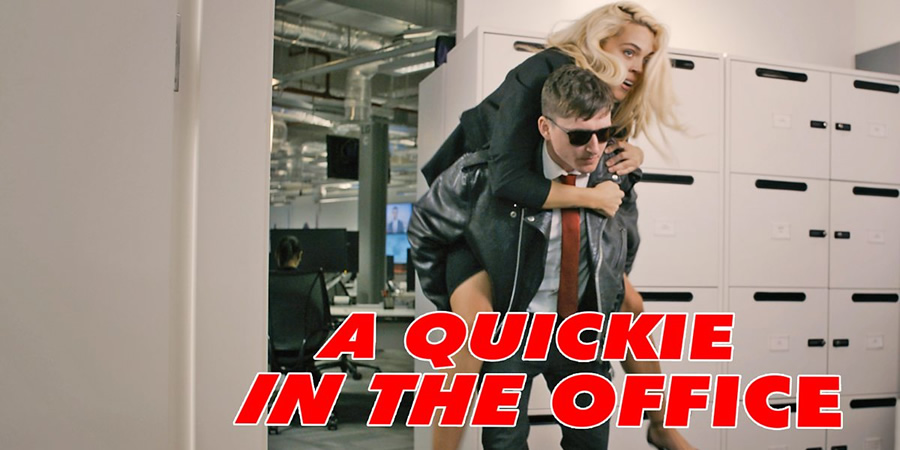 Genre

Sketch Show

Published

Platform

Episodes

1

Starring

Dominic Ashton, Steph Browne, Holly Campbell, Anna Clifford, Graham Dickson, Sophie Duker, Janine Harouni, Kevin Johnson and others

Writers

Janine Harouni, Olga Koch, Dan Lucchesi, Alex Lynch, David McIver, Jake Moss, Sally O'Leary, Meg Salter and Michael Stranney

Directors

Producer
Is it okay to fart in the office? Should women wear strap-ons to rectify the gender pay gap? And what do you do if your co-worker appears to have the plague?
Welcome to A Quickie In The Office, a round-up of the best work-related sketches from BBC Three's online Quickies strand, featuring a new generation of British comic talent.
Production company

Also known as

Laugh track

None
Broadcast details
First broadcast

Thursday 9th August 2018 on BBC iPlayer

Episode length

10 minutes