Yuriko Kotani
One random comedian, eight random questions; it's the ultimate test of funny person and fate. This week's rising star is Yuriko Kotani, the joyful Japanese comic who thankfully chose last year to launch her debut Edinburgh Fringe hour, the splendid Somosomo, rather than this year, given that the gigs have all gone kaput.
With that in mind, Kotani is taking us to cool-school instead, every Friday lunchtime on the NextUp Now platform.
"It's a Japanese 'lesson' comedy show," Kotani explains. "I teach Japanese with humour so that we can have fun while learning something new (or you might not learn anything but just have a laugh).
"When all the live gigs and festivals got cancelled, I wanted to do comedy online but also something educational - I wanted to share what I know. It's been fantastic as my 'students' - seito - are watching the shows from all over the world. Even my friends in Japan watch the show as comedy. We have a laugh."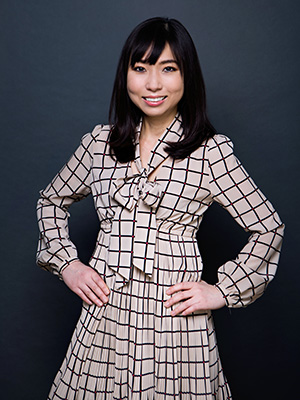 Yuriko has also popped up on 'proper' prime-time telly recently, in Paul Hollywood Eats Japan (Episode 3). Thankfully she emerged unscathed, and can also be found in the technology episode of Liam Williams' Pls Like, in which she played a successful online-content provider. A taste of things to come, it turned out.
"I feel so lucky because I've been working with the amazing NextUp team and they've been helping me A LOT by giving me a platform, tech and emotional support. They make sure everything is easier and better for the performers. It's just like I'm performing at a great live comedy venue, but online."
And how is Kotani coping with lockdown, generally?
"I've been learning a lot. So far, I've made comedy videos - I didn't know anything about lighting and editing before - and putting them online. I've been getting lovely feedback from people who have seen me in the past, which is absolutely incredible. I see people's kindness and generosity through this lockdown and I can't thank them enough."
Absolutely textbook. Yuriko Kotani, your Random 8 await.
Who was your childhood hero?
Goku and his friends and family in the anime Dragon Ball and Dragon Ball Z. They save the world without telling anyone.
What's the oddest thing you've ever eaten?
Crisps sandwich. And I quite like them.
When were you most embarrassed?
My first British Christmas experience in the UK. I put all the food on my plate and I was about to eat, then I knocked Champagne on it. As I didn't want to ruin everyone else's dinner, I didn't tell anyone. I kept eating Champagne-soaked stuffing and brussel sprouts. One person noticed and then everyone saw me going to get a new dish. It was very awkward.
What's the worst thing you've ever bought a ticket for?
I have many but the latest one was return train tickets to and from the airport on the 10th March 2020. Replacement transportation got involved and I ended up running to the airport.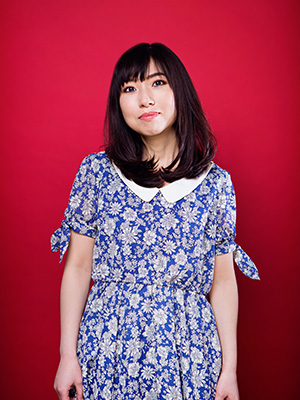 Ever had a really disastrous holiday?
I went backpacking and towards the end of my trip I got bed bug bites all over my legs. But I think I'd like it to remain secret because I loved the place, it was gorgeous and the youth hostel people were really nice. Except the bedbugs.
What's your favourite mode of transport?
The Shinkansen bullet train in Japan. One of the fun parts being on a Shinkansen is when you can see Mount Fuji from your seat because it has to be the right direction, time and weather to see it.
Is there a book or film that changed your life?
So many but one was [US comedy] Full House. It changed how to look at the world, and my perspective when I saw D.J. Tanner lying on her bed with her shoes on.
What's the best thing in your wardrobe?
The best thing in my wardrobe now is that I don't need to do anything with it for a whole year. Because in Japan, we do 'Koromogae' traditionally (change one's wardrobe for new season). If I don't do it, I feel lazy and bad. But in the UK, I don't need to worry about it.