Vix Leyton
One random comedian, eight random questions; it's the ultimate test of funny person and fate. This week that funny person is Vix Leyton, who has an out-of-the-ordinary origin story.
"I got into comedy by accident a couple of years ago trying to get over a fear of public speaking via a challenge from Mark Watson on Twitter to be part of one of his epic long shows," she says.
"For charity, I spent 26 hours learning stand-up techniques from some amazing comedians like Lulu Popplewell, Ian Stone and Thom Tuck, the latter who very bravely gave me my first gig. It sounds a bit like the plot of a Netflix series (producers, call me?) except we're still very much in the difficult middle bit where I'm working really hard to inch forward. I love it though."
And now she's off to the Edinburgh Fringe, from the 25th to the 28th; not with a debut solo show yet, but some bingo-style business.
"I started a panel show podcast called The Comedy Arcade in lockdown, which involved asking three comedians to compete to tell the best stories based on random topics drawn from a tacky bingo ball. I found it worked really well as a live show, so it felt like it might be my best bet to take to Edinburgh while I work out what my solo show might one day look like.
"I'm keeping the panels a bit of a secret but we have some amazing names signed up including Jo Caulfield, Rich Wilson and Esyllt Sears. I still can't quite believe it's happening."
Details below. But now Vix Leyton, your own random questions await.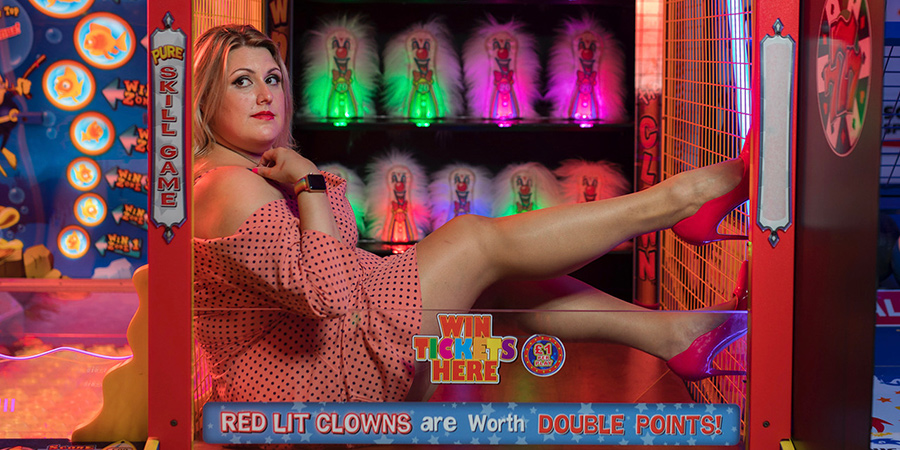 What was your favourite kids TV show?
Jem And The Holograms. It was the most gloriously 80s thing - an alien computer turns a shy but kind girl, Jerrica, into alter-ego rock star 'Jem' - an identity she keeps a secret from everyone but her band, and they have a rival band called The Misfits, who are managed by a sinister sex pest called Eric Raymond.
They basically do all they can to sabotage each other, several times on the verge of murder, in what must be one of the least feminist narratives I have ever seen. Add to that Jerrica's boyfriend Rio, who is also seeing Jem, yet somehow the way the plot is written, they make out that she's the arsehole for lying to him when he's actually cheating on her, with HER?! I hate Rio.
Apparently I have a lot of strong feelings about this in retrospect. But at the time all I cared about was that the songs were catchy and the outfits were amazing. I've no doubt it had a huge impact on my style, plus I loved the idea that there might be a computer from space that could make me a rock star.
Which British town should be abolished?
It's not technically a town, but I did my worst ever gig in Croydon. Opened with a true story about getting run over by a bike, got to the bit where I was ploughed down, they were howling laughing and so I thought 'I'm nailing this' unfortunately not, it was the only thing they laughed at all set.
They didn't think I was funny, they just loved the idea of me being run over. Had to get the train back and it was so bright I got the joy of looking at my own sad face in the window the whole way home. Sorry Croydon, I'm a petty woman and I hold a grudge - you've gotta go.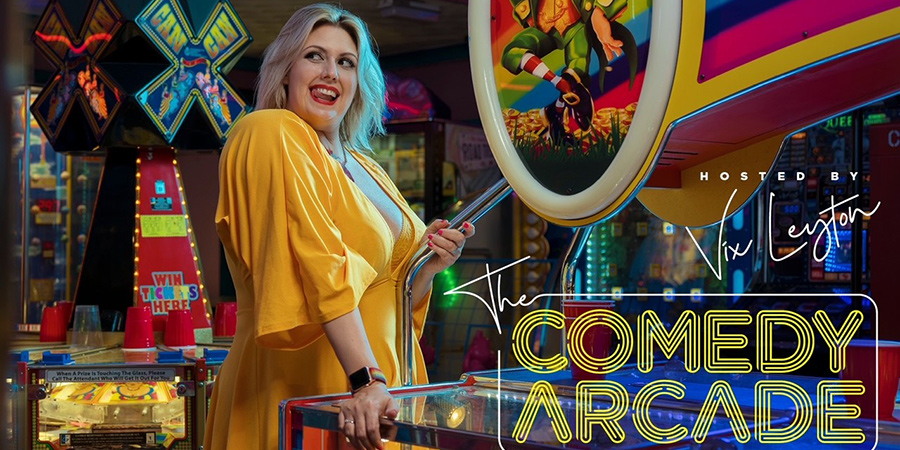 What's the most extravagant thing you've ever done?
I put my podcast poster on the DJ Truck at Cambridge Comedy Festival last month. No idea if it did anything for listeners but I have a photo of me standing at the decks, on top of my own artwork and I got such a kick out of it every time I saw it in photos that it was worth the money. I've not ruled out the idea that my life may have peaked there, to be honest.
Which reality show would you do, if you really had to?
The Apprentice - I spent years doing PR so I definitely have enough cliches for the villain edit.
What's your favourite building?
London Paddington. There is something so romantic about the high ceilings and the oldie worldie feel when you pull in. I used to be so excited to arrive whenever I came up from Cardiff before I moved here. It's a chaotic warren of a place but it houses so many memories as it has been the start and finish of loads of really exciting times.
Whenever I'm somewhere that is the start of travel, I always feel the weight of all the individual storylines going on around me, people saying goodbye, people moving, people breaking up, people meeting for the first time - it's all there and I love it, plus there is so much possibility in all the different journeys you could take if you decided to abandon all your plans and run away.
I've also had the worst hangovers of my life there, but I can't blame the station for that.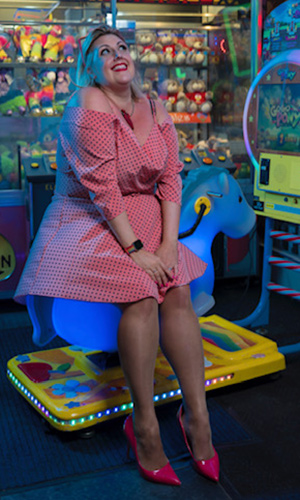 Ever met a surprisingly great/disappointing celebrity?
Had a quite disappointing 'meet and greet' with pre-American makeover Calvin Harris. It was when Acceptable in the 80s had just come out - I don't remember entering the competition for this meet and greet, I went through a phase of winning things I didn't want and I'm convinced used up all my luck on it, but I love something for free so I thought 'fuck it'.
I decided to dress like the 80s in an 'ironic' style and crimped my hair; now I want to say it was because I was really young and an idiot but I just looked up when this song was out and, as it happens, I was unfortunately just an idiot.
It was 'backstage' at Cardiff Student's Union, but I wasn't allowed in the dressing room so we just had to meet in a dirty corridor - it lasted about two minutes, he didn't get the 80s references and he smelled a bit like an old umbrella that had been left on a radiator to dry.
What's the most interesting thing you've been bitten by?
Ha! That's a very forward question.
Probably when I was bitten by a Guinea Pig trying to be a hero and stop it nipping Sue Perkins.
Your greatest sporting moment?
The simple act of surviving playing any sports without mortal injury. I did once find a really heavy bowling ball that if you put enough welly behind it, would roll sluggishly to strike pretty much every time, but I'm basically bad at everything.
I peaked as an athlete conducting a primary school coup of the dance production by proactively putting forward a proposal for it, including choreography, costume design ideas and me in the starring role. It's this kind of big prick energy that I think would qualify me for The Apprentice. I wish I had a fraction of that audacity now.