Radu Isac
One random comedian, eight random questions; it's the ultimate test of funny person and fate. This week's funny person is Radu Isac.
Isac will be in Brighton next Monday doing his show Radu Isac is Not for Everyone, which looks set to be a corking night out.
"It's going to be a double header with the fantastic Meryl O'Rourke," he explains. "We will talk about very different things. She is a mother talking about her daughter's puberty in 2021. I am a single dude in my 30s talking about how to still be selfish, ethical and happy in 2021. The only thing our shows have in common is that they're not family friendly. And that we think they will be enjoyed by the same audience."
And how is he finding gigs again, after the lockdowns?
"I absolutely love gigging these days. I've always been of the opinion that a break makes love grow, not go away."
Radu Isac, your Random 8 await.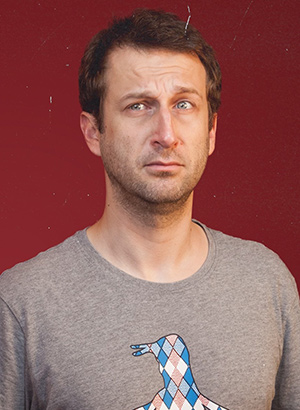 Who is - or was - your most interesting relative?
I had a great-grandma that died when I was 16. She was fantastic, she had stories about anything that happened in the 20th century. She lived alone for a very long time and had gotten into the habit of narrating her own life as she was living it. She was the first proper weirdo I ever met.
What's the best thing you ever bought a ticket for?
The metro in Berlin. It was my third trip, 12th day there. I never used to buy one. The first time I did was also the first time tickets inspectors came on the train.
Your most interesting injury?
When I was eight or nine I hurt myself in my dad's toolbox. I got the deepest wound I've ever seen, you could see past the red blood to some white stuff. The next months, after it stopped hurting, when I wanted attention from my mother, I would scratch it. Nothing was hurting, I was totally faking it.
Eventually my mother took me to the doctor. The doctor operated on it on the same day. Still don't understand what happened there. Or what the surgery actually did.
What's the worst thing in your wardrobe?
All the clothes that I have ever been gifted. I have clothes that are both ugly, don't fit me and I feel guilt every time I come across them and think these ungrateful thoughts.
Which historical figure should get more attention?
Otiz Cannelloni, I always absolutely love watching him perform. I was fortunate to gig with him again a couple of weeks back and found out he's the longest serving comedian of the UK comedy circuit.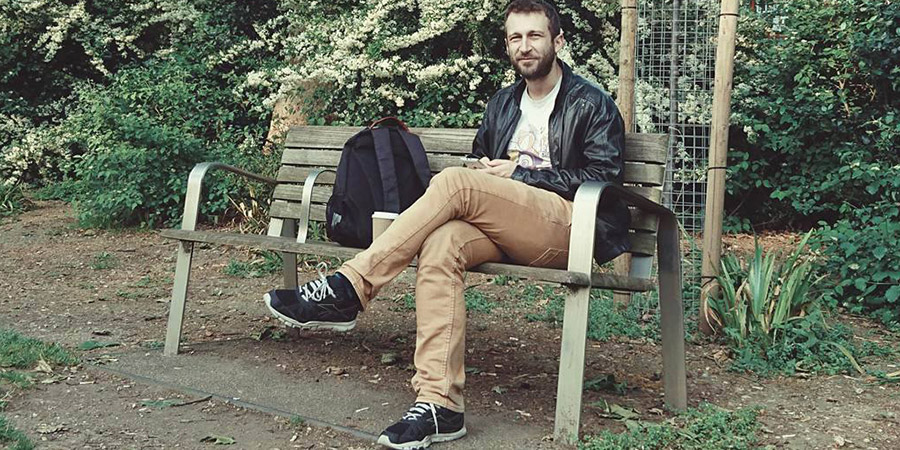 Ever met a surprisingly great or awful famous person?
My experience has generally been that the more famous the person I meet is, the nicer they are to me. I tend to assume they do this automatically with everyone, to not get in silly scandals. For that reason I always have trouble trusting and engaging with their friendliness. I really wish I could be nicer to famous people.
Which movie would you love to have been in, and which part?
Borat. I think that character should only be played by an Eastern European actor
When were you most embarrassed?
I'm not famous enough to share that yet. I want to be considered brave when I do it. I fear at this point it would just be considered a cry for attention.