Mr Twonkey
One random comedian, eight random questions; it's the ultimate test of funny person and fate. This week we welcome the endearing and enduring prince of leftfield musical myth-making, plus freaky puppetry. Yes, Mr Twonkey has survived the lockdowns and is doing a rare best-of at the Soho Theatre: Twonkey's Greatest Twitch.
This should be October's hottest comedy ticket, really, a one-off smorgasbord of Twonkey's finest flights of twisted fancy (and surprisingly cool sound design). But which bits will he select, from over a decade of idea-packed Twonkey business?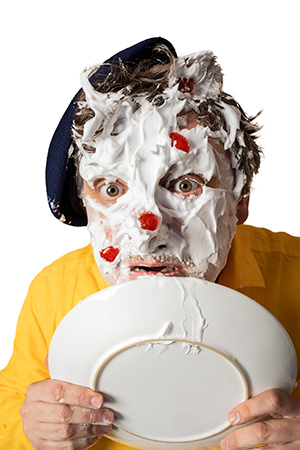 "I'm still picking them," says the man behind it all; moonlighting indie-rocker Paul Vickers. "It's largely about what works best together. However some songs like Goat Girl - about being stuck on a mountain on MDMA - are sure fire hits."
We eagerly await the tear-jerking piano version over next year's festive John Lewis ad. Any other strong contenders?
"The Flying Tailor is also a real power push, it's about Franz Reichelt, also known as Frantz Reichelt or François Reichelt, who was an Austrian-born French tailor, inventor and parachuting pioneer, now sometimes referred to as the Flying Tailor, who is remembered for jumping to his death from the Eiffel Tower while testing a wearable parachute of his own design. That needs to be in there."
It certainly does. Now though, Mr Twonkey, your Random 8 await.
Who was your first celebrity crush (and ever met them)?
I've had many. To name a few: Ornella Muti, Phoebe Cates, Natalie Wood, Diana Rigg, Stevie Nicks, Sissy Spacek... to be honest the list is endless.
I've met Sinbad from Brookside and Chris De Burgh if that's any use?
What's your favourite bit of furniture, ever?
At the moment my George Formby lamppost, which I have a little act based around. Trouble is, it's cast iron, and not easy to carry around.
What should be Britain's next national anthem, and why?
A mash up of:
Leaning on the Lamppost by George Formby (England)
Big Spender by Shirley Bassey (Wales)
Teenage Kicks by The Undertones (Northern Ireland)
Shout by Lulu (Scotland)
What's your favourite shop, and why?
I guess the old curiosity shop takes a bit of beating. Tandy Electronics was certainly up there, when I was a lad.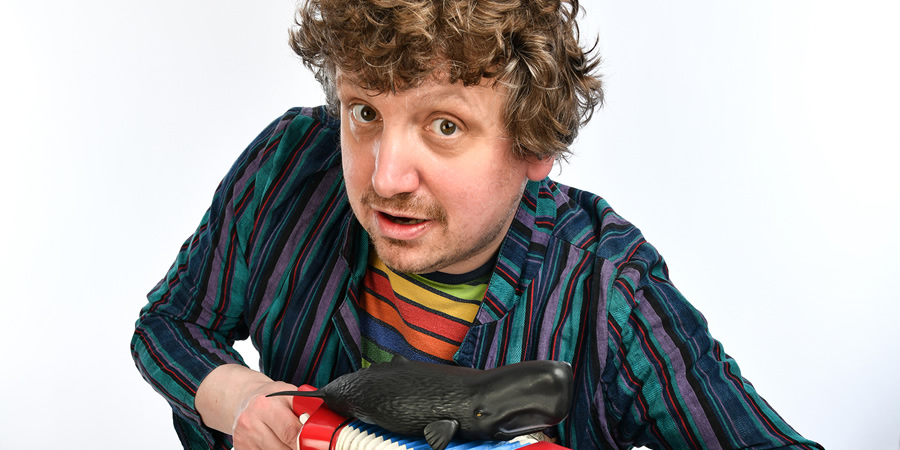 Which live event would you most like to have attended?
The first night of Heathcliff, the musical based on Wuthering Heights by Emily Bronte, with Cliff Richard as Heathcliff. The clips I found online look really funny.
What's the worst thing in your wardrobe?
I don't have wardrobe as such, I have a mezzanine level. Maybe my picnic pig, which looks over my flat like a demonic angel.
Which historical figure deserves more attention?
Wojtek, the soldier bear. The only soldier bear ever, he was a member of the Polish army during World War 2. He used to have his own pipe and would drink coffee and could even drive a tank and a motorbike and sidecar, just not safely.
Do you have a favourite device, ever?
Chitty Chitty Bang Bang. I remember the car they used in the film came to our school and we got to ride around in it. I almost pissed myself with excitement.