Izzy Askwith
One random comedian, eight random questions; it's the ultimate test of funny person and fate.
This week we welcome the agreeably low-tempo Izzy Askwith, who conserves onstage energy in an extremely sensible fashion: why run around getting all flustered? You're not auditioning for children's TV (unless you are).
Staying rock-steady certainly isn't doing Askwith any harm, as she's the recently-crowned queen of this year's Funny Women Awards, the prestigious competition that has helped launch a good few major stars over the years.
Huge congrats then, Izzy. How was life going before that?
"Thanks! Life was fine before, I just wasn't really doing anything. Turns out I have very few interests outside of comedy."
Same here. And how do you mark such a major achievement, in the current climate?
"To celebrate afterwards, I couldn't drink because I had to drive, but I got a McDonald's on my way home and ate it with my cats. That might sound depressing, but I had a great time."
She is - as that popular eatery puts it - loving it. Izzy Askwith, your Random 8 await.
What was your childhood career dream?
I think vet - I didn't realise you had to do gross surgery stuff to the animals though, I thought you could just hang out with them. And then after that, witch or detective or both.
Which live event would you most like to have attended?
The Champions League Final in 2005 when Liverpool won. I have very little interest in it, but it would really wind my brother up.
What was your proudest moment?
Apart from winning Funny Women, there was the time I flew when I jumped in the air to click my heels together, and I stayed in the air too long. Luckily my friend was there and saw it all happen, otherwise nobody would believe me, can you imagine?
Which book should we all read, to make life a bit better?
Someone at work tricked me into buying The Blood Sugar Solution, and after I tried and failed at it, it made me realise how amazing sugar tastes and how you should put it in everything you eat. But you probably don't need to read it to know that, just take my word for it.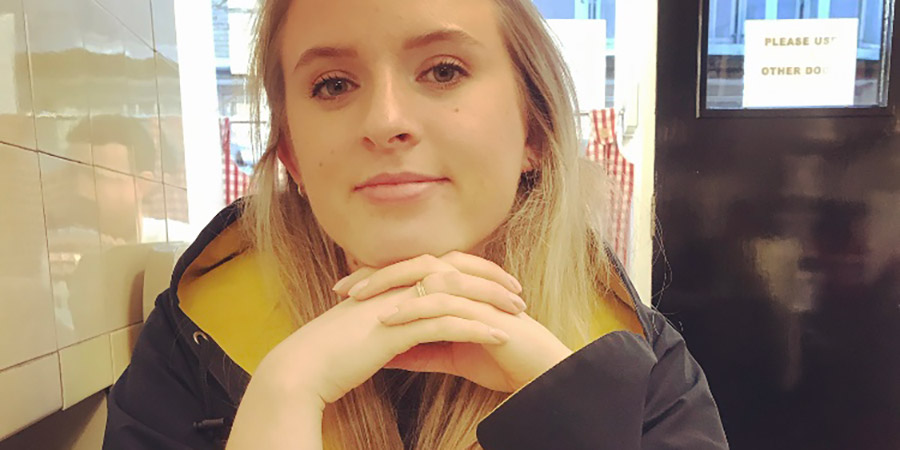 What's the strangest thing you've ever bought?
I can't stop buying paint by numbers kits. I haven't done any yet but I assume one day I'll just go to town on them.
Do you have a favourite device?
My laptop, even though it's ruining my body because I insist on having it right in front of my face so my arms have to be at a weird angle - it's definitely worth it.
Your most interesting injury?
Once when I was about 17, I fell over at a gig and got kicked in the head a few times and got nerve damage on my scalp. Which doesn't sound very interesting but it meant I could tell people at school I went to a gig.
Which unsung town or city should get more attention?
Banbury. It features in a nursery rhyme and has convenient transport links, what more could you want? I'm not very well travelled...