Isabelle Farah
One random comedian, eight random questions; it's the ultimate test of funny person and fate. This week's episode is all about Ellipsis, the show Isabelle Farah brings to Soho Theatre from 11-13th October; ok, so this intro is about Ellipsis, anyway. Later we talk toasters.
"Ellipsis is my debut show," says Farah. "I've been working on it since late 2018 and had planned to take it to the Fringe last year but for some reason it was cancelled. It weaves together stand-up and theatre, which is sort of what my career does as well.
"It has a narrative arc and quite a serious subject matter. I tried to wrench it into a classic stand-up show when I was writing it and it didn't work as well, so I leaned into it bridging the gap between the two. It's about grief, loss, coping, masking, Britishness, therapy, office jobs. It's far and away my best work and I was over the moon to have performed it to such warm rooms at the Fringe this year!"
Farah also runs a Tufnell Park-based new material night, Bad Bitches New Tricks, and is currently composing her second full-length stand-up show, Revolting (expect "a WIP towards the end of November"). And the actor/comic is "writing my second short film as well, so will probably plan to complete that and film it in the new year."
Now, onto the movies, toasters, and beyond. Isabelle Farah, your Random 8 await.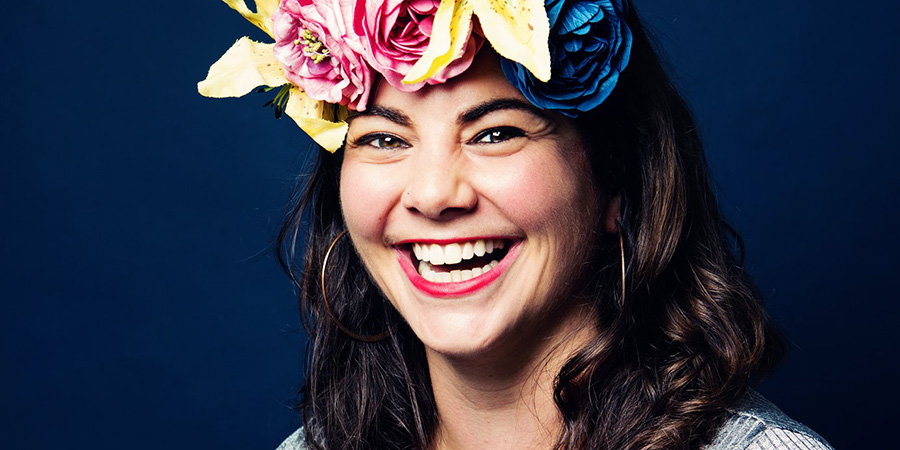 Who is - or was - your most interesting relative?
My great grandmother was called Etheldred Spittal, and I don't know much about her but it's such an excellent name, I can't imagine she was anything other than an absolute Queen. Maybe I'll write a cartoon about her...
Ever walked out of a film, before the end?
No, because I have intense FOMO and I'm very forgiving. Also, I will always want to do an excellent long story - with impressions - of how awful it was.
My attention span has been massively diminished over the last 10 years, and so I think I probably switch off a little bit for anything longer than 1.5 hours, and start thinking about my dinner.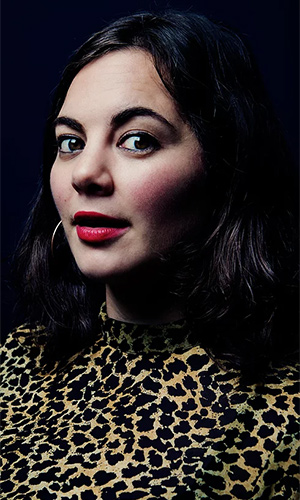 What's the greatest invention of all time?
I mean, it's got to be a toaster, hasn't it? Anyone who says something grander is lying to themselves.
Which book should we all read, to make life a bit better?
Why I'm No Longer Talking to White People about Race - Reni Eddo-Lodge. I remember when it came out and people were livid because of the name - I don't read that much anymore (see the attention span bit above) and I bought a copy quite a while before I actually read it. Once I started it was actually very easy to get through, accessible and clear.
I think I'd always thought of myself as progressive and anti-racist and it opened my eyes a little wider to how structural inequality exists in the UK. It changed my outlook a little and made me think more carefully about how those structures exist day to day and how they're enforced.
I think if we all have a better understanding of structural privilege (DON'T SWITCH OFF) then we'd be able to dismantle it better. Wait, did you want a funny answer...? Shit.
Ever gatecrashed anything interesting?
I never gatecrash. I'm an invited guest they didn't know they needed until I turned up, took over the conversation, drank the wine, and was last to leave.
What's the best (non-comedy) room you've been in?
I still work as an actress and being in a rehearsal room for a play is still one of my favourite things to do.
What's the worst thing in your wardrobe?
It's probably one of the many leopard print things, if I'm really honest with myself...
Which low-key law would you introduce?
Oldest daughters get a free holiday every year.