Alice Fraser
One random comedian, eight random questions; it's the ultimate test of funny person and fate. This week's industrious indoorswoman is Alice Fraser, the cerebrally talented Australian whose timing is impeccable.
Comic timing, naturally, but also special timing, as she has a live Amazon Prime special, Savage, dropping on April 17th. By our reckoning that's about the point where the staying-indoors world will have finally finished every boxset and all of the internet. Pow! Prime time indeed.
"I spent the first few months of this year worried that I wasn't doing enough live work, with my focus on my podcasts, my Patreon and this Amazon special," Fraser admits. "All of a sudden, the world's shifted and I'm one of the lucky ones to have an audience spread all over the world, who I can touch with my work remotely."
And what are those podcasts?
"At the moment I have my daily satirical news podcast, The Last Post, which is set in an alternate universe (and doesn't that feel surreal right now!) I'm also doing my weekly podcast, Tea with Alice, and I guest on The Bugle."
As if the house of Fraser wasn't already busy enough, during the lockdown she's also doing "a daily Instagram livestream, instead of the cancelled Melbourne International Comedy Festival, with readings from the show I would have done, songs and some guests."
It's an online wonderland. Alice Fraser, your Random 8 await.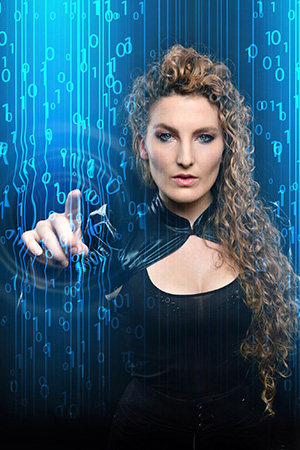 Who is - or was - your most interesting relative?
Oh, ha! This is a great question, so many of my shows touch on my family or ancestors.
My Jewish Grandmother who was a holocaust survivor, and spent her later life in Australia being glamorous and Hungarian, starting fights in car parks and outraging the sensibilities of the white mothers at school.
My grandfather who was a lawyer, worked for the League of Nations, rode horses shirtless and fought Nazis with knives. My ancestor, Rabbi Loew of Prague who allegedly built the Golem - the first robot.
The one who is most interesting to me of course is my mother, who was brilliant and brave, and who I talk about in my show, Savage.
Is there a book or film that changed your life?
I love The Ode Less Travelled by Stephen Fry - it makes an argument for writing bad poetry. He talks about the idea that you have to be really good at writing poetry to get pleasure out of it or give other people pleasure; we don't feel like that about playing guitar or doing a sport!
I love this book so much, and have given about nine copies away to friends, because I love the central ideas. First, that it's important to do things just because you love them, not because you think you are the best. Second, that you get good by failing.
It's one of the reasons I started doing comedy - because I was TERRIBLE at it the first time I did it.
What was your proudest moment?
Oh no! I remember shame much more than I remember pride. And it sounds too much like boasting to talk about real achievements in my adult life. I very much have the 'cultural cringe' and 'tall poppy syndrome' characteristics of Australians.
All my proudest moments are from early childhood, I think probably climbing a very high tree when I was a kid, or reading my first 'chapter book' with no pictures in it.
If we're going to be brutally exposing my inmost narcissism, it's likely when Neil Gaiman called me to say he loved Savage. I may have slowly fallen over while keeping my voice very reasonable.
Which unsung town or city should more people visit?
I love all the little towns down the east coast of Australia. I think those cliffs and beaches that overlook the ocean are among the most beautiful places in the world.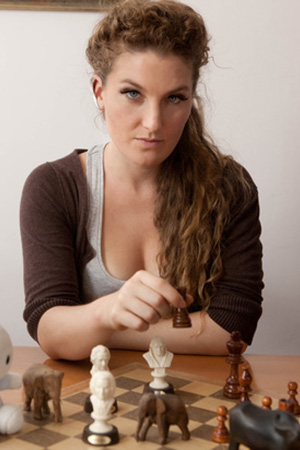 What's your favourite fact?
I'll seize on a new fact and tell EVERYONE about it about once a month.
Recently it's that babies are really good at recognising upside-down faces compared to grownup people. Because of course they are! It makes sense - they're lying there on their backs with faces looming over them at any angle. But it's a great fact.
Also that the part of the brain that does memories is completely different from the part of the brain that does habits, which explains why you can't remember whether you brushed your teeth this morning but you probably did.
Which live event would you most like to have attended?
I'm in quarantine, having landed in Australia a few days ago, and the whole performing arts industry has completely collapsed. So at this point I'd love to attend anything at all. I'd take a bad poetry reading.
Who do you do a decent impression of?
Very specifically, my granny, and rich South African women in the eastern suburbs of Sydney.
What's the very best thing you ever saw?
I was swimming with my family when I was about seven or eight, and we were approached by a pod of whales, including a mama whale and a baby whale. And I think they were as interested in us as we were in them.
It was a really beautiful moment of feeling connected with my family and with nature. I realise this makes me sound like a massive hippy, but I stand by it.