Midlands Comedy Awards 2019
Midlands Comedy Awards 2019 results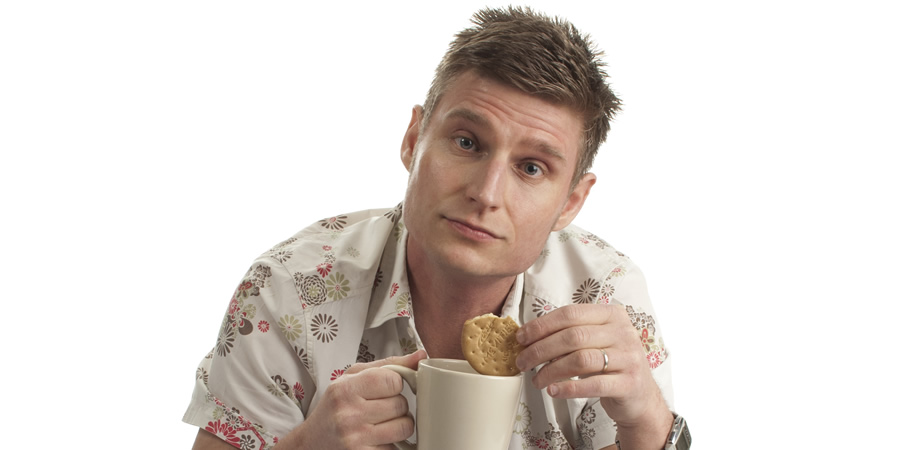 The winners of the Midlands Comedy Awards 2019 have been announced.
In a repeat of last year's result, Nottingham-based Scott Bennett was named Best Act, with Josh Pugh once again taking the runner-up spot. However, Pugh did win the Best Live Show award this year for Maybe The Real Comedy Awards Are The Friends We Make Along The Way.
All finalists and winners were chosen by promoters and performers from the Midlands comedy community.
The organisers say: "This year's biggest surprise came in the Best MC category, where relative newcomers Tommy Tomski and Chris Oxenbury were joint winners, pushing Barry Dodds and James Cook into the runners-up spot. Dodds had comfortably taken the prize for top compere in the previous four years.
The Alternative Act category also had joint winners. Sketch duo Good Kids (Kieran Ahern and Tom Dowling) shared the honours with character comedian Donald Mackerel (perhaps best known for his Mr Badger and Mr Penguin onstage personas).
Other winners included Lovell Smith, Douglas Carter and Jack Kirwan.
In the venues section, for the third year in a row Birmingham's Glee Club won Best Comedy Club, while the Best Small Club gong went to Ofton Funny in Alfreton.
The awards were once again organised by Birmingham-based comic Jay Shareef - who previously performed under the stage name of Jay Islaam. He says: "I'd like to congratulate all of the finalists and the winners. This is the sixth time we've run these awards, and it's great to see that the regional comedy community continues to recognise brand new talent every year. In addition to our skilled veterans, a lot of rising stars of the local scene are also starting to make their mark and that's reflected in the list of nominees."
The full results are below...
Best Act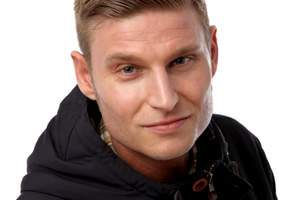 Second place: Josh Pugh
Third place: Good Kids
Best MC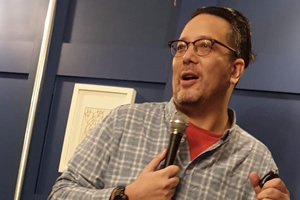 and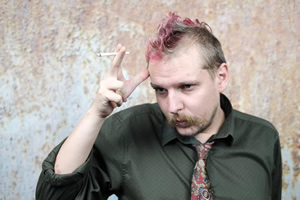 Third place: Barry Dodds and James Cook
Rising Star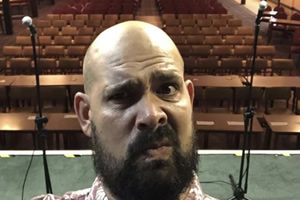 Second place: Celya AB
Third place: Mary Flanigan
Best New Act
Second place: Tal Davies
Third place: Hannah Weetman
Alternative Act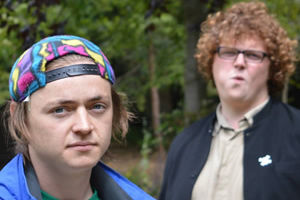 Good Kids
and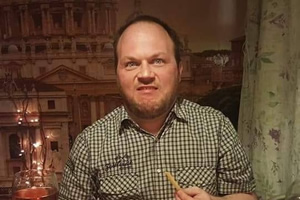 Third place: Roger Swift
Live Show
Second place: The Parapod Live and Thomas Green
Online Comedy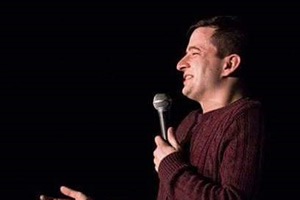 Second place: Katy Trev
Third place: Josh Pugh
Best Comedy Club
The Glee Club (Birmingham)
Second place: NCF comedy
Third place: Funhouse Comedy
Best Small Club
Ofton Funny
Second place: Cherrybomb Comedy, The Kamikaze Club and The Holly Bush
Best Open Mic Show
Useful Idiot
Second place: The Holly Bush
Third place: NCF £1 Night
Share this page