What's In A Name? tour
Joe Thomas to star in 'What's In A Name?' tour
Joe Thomas will star in the debut UK tour of the play What's In A Name?
The play is set around a dinner party, where expectant parents reveal the chosen name of their new child
It's based on French hit Le Prènom. James Lance, Summer Strallen and Alex Gaumond also star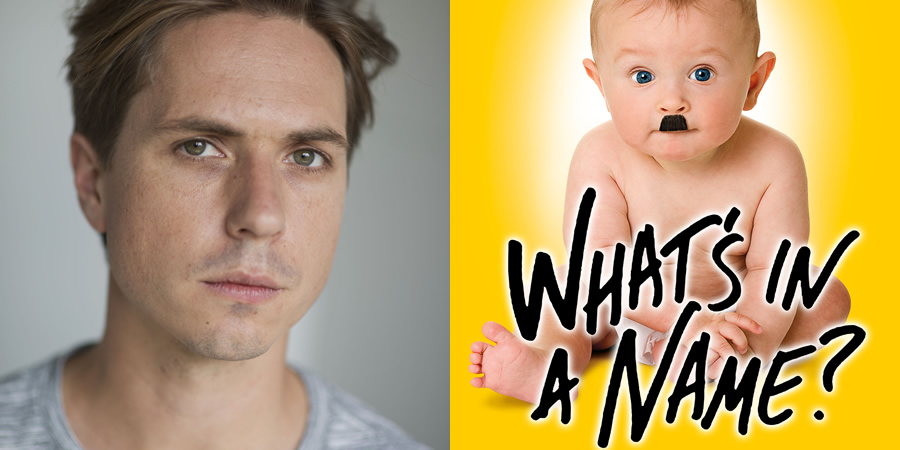 Inbetweeners star Joe Thomas will take the lead role in the first UK tour of What's In A Name?.
The stage show is based the award-winning French film and 'stage sensation', Le Prènom, by Matthew Delaporte and Alexandre de La Patellière.
Adapted and directed by Jeremy Sams, What's In A Name? captures a particularly awkward family dinner party.
Joe Thomas will play the central character of Vincent. He'll be joined on stage by James Lance (Peter), Summer Strallen (Anna) and Alex Gaumond (Carl), with further casting to be announced.
The premise is explained as follows: "Father-to-be Vincent and his partner Anna are invited to dinner by his sister Elizabeth and her husband, Peter. They are joined by childhood friend Carl for a mature and sophisticated gathering.
"The meal is lovingly prepared, and wine carefully selected. The friends are prepared for the usual humorous exchanges they've come to expect.
"But tonight, a startling revelation about the name chosen for Vincent's and Anna's expected child becomes the catalyst for a destructive argument which spirals hysterically out of control. Tonight no one is holding back! Egos, childish resentment and unspoken feelings are relentlessly and hilariously exposed for the first time."
The original play premiered in 2010 at the Théâtre Édouard VII in Paris, France, where the production received six Molière Award nominations and ran for over 300 performances. The UK version, described as "witty and razor-sharp", was first staged to critical acclaim at the Birmingham REP in 2017. Its new tour will open at Guildford's Yvonne Arnaud Theatre, from 5-14 September, before visiting Glasgow, York, Aylesbury, Cambridge, Windsor, Richmond and Southampton.
Find out more at whatsinanameplay.com
---
For updates, click the button below.
Share this page