RSC comedy festival
Comedians to perform at Royal Shakespeare Company festival
22 comedians are due to appear as part of the Royal Shakespeare Company's comedy festival
Live At The RSC will run in Stratford-upon-Avon from 12th to 21st September 2019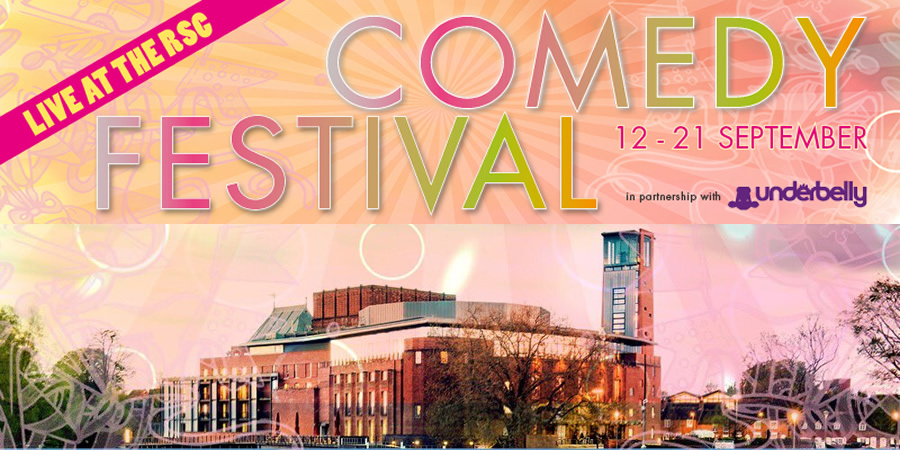 22 comedians are due to appear at Live At The RSC, a new comedy festival hosted by the Royal Shakespeare Company.
The RSC, in association with Underbelly, are bringing together a number of stand-up stars late this Summer as part of a fortnight of live performance on the Royal Shakespeare Theatre stage in Stratford-upon-Avon.
Bridget Christie, Rory Bremner, Suzi Ruffell, Phil Wang and Milton Jones are amongst the acts set to perform.
Geraldine Collinge, Director of Events and Exhibitions at the RSC, says: "After the success of Comedy Hullabaloo in 2013 - 2015 and our ongoing programme of comedy and music live at the RSC, it's fantastic to be bringing a new comedy festival back to our stage with Underbelly. Welcoming some of the UK's top comedians to our Stratford home is very exciting and we are delighted to be able to offer such a great line-up."
Ed Bartlam, co-director at Underbelly, comments: "We are thrilled to be returning to Stratford-upon-Avon with another fantastic line-up of the UK's best comedy talent. It's a privilege to be given access to the RST. We've looking forward to a fortnight of fun!"
The programme will run from Thursday 12th to Saturday 21st September 2019. The full line-up is listed below, with tickets now available from rsc.org.uk
Thursday 12th September
With Bridget Christie, Carl Donnelly, Ed Gamble, Fin Taylor and Sarah Keyworth.
Saturday 14th September
Live comedy from Milton Jones, Rhys Nicholson, Suzi Ruffell, and two more acts to be announced.
Thursday 19th Sepember
Live comedy from Hal Cruttenden, Ivo Graham, Phil Wang, Zoe Lyons and one more act to be announced.
Friday 20th September
With Rory Bremner, Darren Harriott, Desiree Burch, Felicity Ward and Rhys James.
Saturday 21st September
Adam Kay performs his hit show This Is Going To Hurt.
Share this page