Jerry Springer The Opera 2019
'Jerry Springer - The Opera' returns in August
Richard Thomas and Stewart Lee's controversial play Jerry Springer - The Opera is to return
Michael Howe will play the lead role in the new version, due to run in Manchester in August
Producers say the show will feature "the same raucous energy with a revamped and fresh production"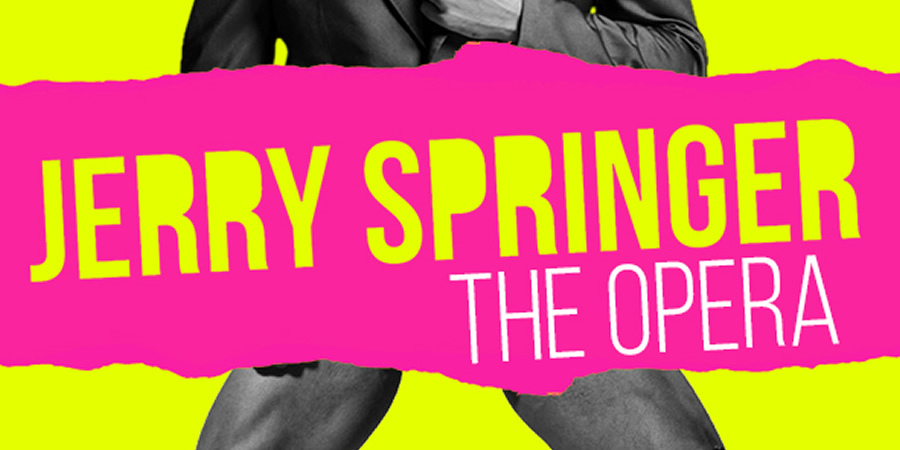 Almost 15 years after it was last performed in the UK, Jerry Springer - The Opera is to return.
The musical play, written by Richard Thomas and Stewart Lee, caused a storm when it came to the UK stage in 2002. Based around hit TV format The Jerry Springer Show, the controversial production tells the story of America's favourite talk show host who suffers the worst day in his career when faced with some of the most challenging guests he's ever met on set.
The play gives irreverent treatment to some Christian themes. As a result, back when it was first performed there were notable protests organised by Christians outside the shows. 9 venues that were due to host tour performances cancelled the show, and there were a number of other repercussions for those involved.
Stewart Lee said later of the experience of being at the centre of the controversy: "If you have been on the verge of becoming a millionaire and that has not happened because of far-right pressure groups, and your work has been banned and taken apart, and you've been threatened with prosecution, and the police have advised people involved with your production to go into hiding, and bed and breakfasts won't have the cast to stay because they're blasphemers, and you have to cross a BNP picket line to go to work in Plymouth, you do start to think, well, what can be worse than that?"
Talking about the new version, which will run in Manchester, the producers say: "This new revival promises the same raucous energy with a revamped and fresh production for 2019!"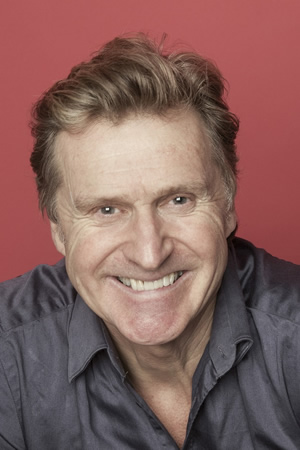 It's been revealed today that Michael Howe - an actor who has a strong resemblance to Jerry Springer - has been cast in the lead role of the new version. Howe, who is known for playing Mr Wilson in Hollyoaks, has previously played Sebastian alongside Felicity Kendall in 1980s sitcom Solo. His previous stage roles include Footloose, The Son Of A Preacher Man, A Tale of Two Cities, Chess, Othello, My Fair Lady, 42nd Street, and High Society.
Full casting will be revealed later, however it is known Howe will star alongside 14 singers from across the Greater Manchester region, who have been cast as the 'Jerry Choir'.
He says: "I'm so excited to join the show and be part of the revival of such an iconic piece of social theatre. It is going to be a theatrical rollercoaster of a show. And I'm really looking forward to performing at Hope Mill Theatre, I've heard lots of great things about this fantastic venue.
"I can't wait to start rehearsals and meet my fellow cast members and the Jerry Choir, who just sound incredible. It's going to be a fantastic four weeks in Manchester, and I cannot wait to meet the audiences."
The controversial musical is being brought back by new production company Northern Ricochet, formed by James Baker, Tom Chester and Bill Elms.
Baker, who will act as director, comments: "Announcing Michael Howe as our Jerry is a pivotal moment in bringing this iconic show back to the stage after 15 years and especially at this very timely and poignant moment in UK chat show history, where big questions need to be asked.
"Jerry is the glue which binds the whole production together and we are excited to see Michael's portrayal as Jerry. Michael's calibre and experience will enable us to have a new conversion with the work, maintaining the iconic legacy of Jerry whilst elevating the creative vision with the full cast who are equally exceptional."
Jerry Springer - The Opera will run at Manchester's Hope Mill Theatre from Thursday 8 August through to Saturday 31 August 2019. Tickets are on sale now from hopemilltheatre.co.uk
Share this page