Lenny Henry tour tickets
Lenny Henry announces 2019 tour
Sir Lenny Henry is to tour the UK with new show An Evening with Lenny Henry - Who Am I, Again?
The tour will run across October and November 2019
Tickets are on sale now from Ticketmaster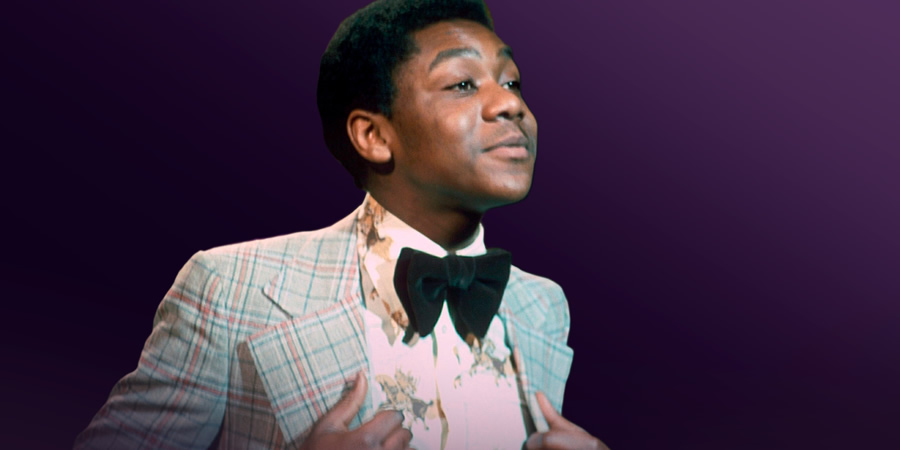 It's been announced that Sir Lenny Henry will embark on a brand new UK tour this autumn.
Following the October publication of his memoir, Henry will travel the length, breadth and width of the country with An Evening with Lenny Henry - Who Am I, Again?, opening in Birmingham on 20th October.
In the first part of the show, Lenny will take the audience through "a jam session of stories both funny and sad - triggered when writing his memoir - from growing up in the Black Country, puberty, school, friendship, family secrets and unashamed racism. With his mother's mantra of 'H'integration' echoing in his ears, Lenny will recount setting out on his roller coaster ride of a career - but at every stage wondering: Am I good enough? Is this what they want?"
After the interval, Henry will be interviewed by friend, broadcaster and author Jon Canter, for further insights into his life and career, followed by questions from the audience.
Lenny said: "I'm looking forward to travelling around and telling these stories. Writing the book was a huge feat and I'm very proud of it - I can't wait to share more stories and fun about growing up in the Midlands, my early days in the clubs, pubs and discotheques and of course working on Tiswas, Three of a Kind and The Lenny Henry Show. The show promises to be an evening of memories, laughter and fun - I can't wait to get started."
A full list of tour dates is below. Tickets are on sale now from Ticketmaster
The promoters say: "Come and enjoy these honest and tender stories, told with a glorious sense of humour and help Lenny figure out 'Who Am I Again?'"
Henry, who co-founded Comic Relief, was awarded a knighthood for services to charity and drama in 2015. His autobiography, also entitled Who Am I, Again?, is due to be published by Faber & Faber on 3 October 2019.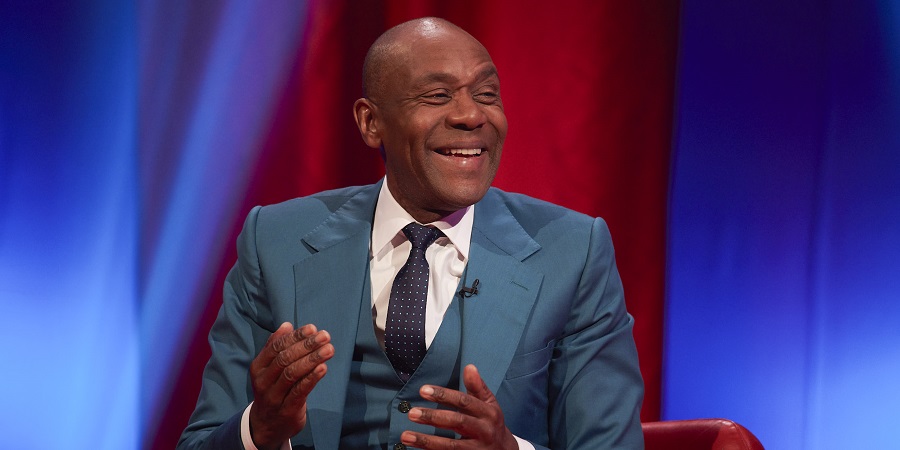 2019 Tour Dates
Birmingham: Hippodrome - Sunday, 20 October 2019
Sheffield: City Hall - Monday, 21 October 2019
York: Barbican - Tuesday, 22 October 2019
Croydon: Fairfield Hall - Thursday, 24 October 2019
Bexhill: De La Warr Pavilion - Friday, 25 October 2019
Watford: Colosseum - Saturday, 26 October 2019
Basingstoke: Anvil - Sunday, 27 October 2019
Leeds: Town Hall - Tuesday, 29 October 2019
Hull: City Hall - Wednesday, 30 October 2019
Gateshead: Sage - Thursday, 31 October 2019
Edinburgh: Edinburgh International Conference Centre - Friday, 1 November 2019
Blackpool: Opera House - Sunday, 3 November 2019
Salford: The Lowry - Monday, 4 November 2019
Bradford: St George's Hall - Tuesday, 5 November 2019
Liverpool: Empire - Wednesday, 6 November 2019
Hackney: Empire - Friday, 8 November 2019
Southampton: Guildhall - Saturday, 9 November 2019
Plymouth: Pavilions - Sunday, 10 November 2019
Oxford: New Theatre - Monday, 11 November 2019
Bournemouth: Pavilion - Tuesday, 12 November 2019
Nottingham: Royal Concert Hall - Thursday, 14 November 2019
Tunbridge Wells: Assembly Hall - Friday, 15 November 2019
Cardiff: Wales Millennium Centre - Saturday, 16 November 2019
Coventry: Warwick Arts Centre - Sunday, 17 November 2019
Northampton: Derngate - Monday, 18 November 2019
Southend: Cliffs Pavilion - Wednesday, 20 November 2019
Leicester: De Montfort Hall - Thursday, 21 November 2019
Dudley: Town Hall - Friday, 22 November 2019
Portsmouth: Guildhall - Sunday, 24 November 2019
Cambridge: Corn Exchange - Monday, 25 November 2019
Ipswich: Regent Theatre - Tuesday, 26 November 2019
Wolverhampton: Grand Theatre - Wednesday, 27 November 2019
Bath: Forum - Thursday, 28 November 2019
Stoke: Regent Theatre - Friday, 29 November 2019
Tickets from Ticketmaster
---
For updates, click the button below.
In 1975, a gangly black 16-year-old from Dudley, decked out in floppy bow tie and Frank Spencer beret, appeared on our TV screens for the first time. So began the transformation from apprentice factory worker to future national treasure of Sir Lenny Henry.
In his long-awaited autobiography, Lenny tells the extraordinary story of his early years and sudden rise to fame. Born soon after his Jamaican parents had arrived in the Midlands, Lenny was raised as one of seven siblings in a boisterous, hilarious, complicated working household, and sent out into the world with his mum's mantra of 'H'integration! H'integration! H'integration!' echoing in his ears. A natural ability to make people laugh came in handy. At school it helped subdue the daily racist bullying. In the park, it led to lifelong friendships and occasional snogs. Soon, it would put him on stage at working men's clubs and Black Country discotheques. And then an invitation to audition for ITV's New Faces would change his life for ever.
But those first years of show business, in a 1970s Britain of questionable variety shows, endless seaside summer seasons, casual chauvinism and blatant racism, were a bewildering experience for a lone black teenager. At every stage, he wondered: 'Am I good enough? Is this what they want? Who am I, again?'
Riotous, warm-hearted and revealing, and told with Lenny's trademark energy - expect recipes, comic strips, and tips for aspiring comedians - Who Am I, Again? is the heart-breakingly honest and inspirational coming-of-age story of a man who holds a very special place in British hearts.
First published: Tuesday 1st October 2019
It looks like you're in the US? Fear not! Almost everything can still be ordered.
Amazon UK
deliver internationally,
Amazon.com
carries many items separately, or you can look out for US/Canadian flags on our product listings for direct links.
If ordering from a UK store, please note that you are in Region 1 (DVD)/Region A (Blu-ray), whilst the UK is in Region 2/B, respectively. This means that many - but by no means all - may fail to play. Look for products marked "Region free", "All regions", "Region 0" or "Multi-region". Blu-rays may also be marked "Region A/B/C", "Region free", or variations thereof. You may also check whether your DVD/Blu-ray player supports multi-region playback (also referred to as "region free"), or whether it can be set to do so. There should, of course, be no problems with books, CDs, or other physical items.
More advice & help on importing
Share this page