Bill Bailey in the West End
Bill Bailey announces West End run
Bill Bailey's Larks In Transit is coming to the West End stage
The comic's latest live show is currently on a UK tour
Its London residency runs from 3rd December 2018 until early January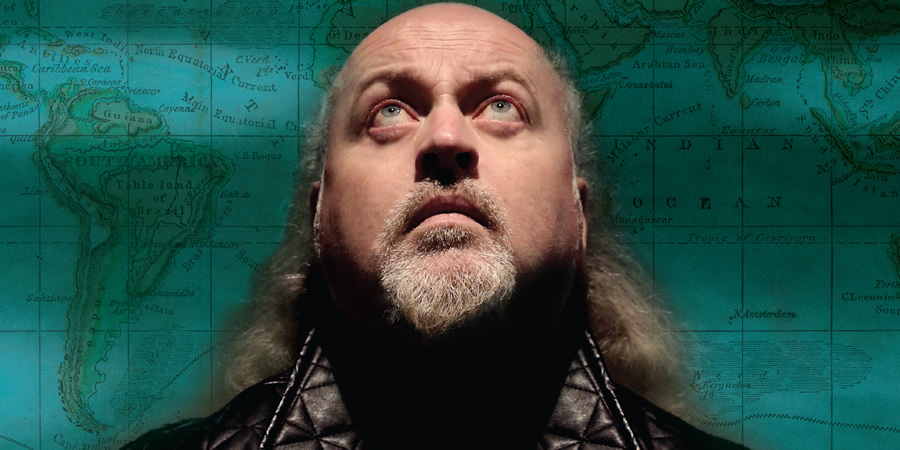 A West End run of Bill Bailey's latest live show has been announced.
The comic and musician will perform at central London's Wyndham's Theatre during a month-long residency at the end of the year.
Bailey is currently in the middle of a UK tour with the show, Larks In Transit. Dates are scheduled and booking until the middle of June. Tickets
A statement teases: "Bill will delight comedy fans when he takes up residence once again at London's beautiful Wyndham's Theatre in the heart of the West End, having last performed there during a sell out run of his show Dandelion Mind back in 2010.
"Larks In Transit is a compendium of travellers' tales and the general shenanigans of twenty years as a travelling comedian. With musical virtuosity, surreal tangents and trademark intelligence, Bill Bailey tackles politics, philosophy and the pursuit of happiness. Plus, he fashions a symphony from a ringtone, tells the real story of Old MacDonald and re-imagines the Stars and Stripes."
Bailey's Wyndham's Theatre residency runs from Monday 3rd December 2018 until Saturday 5th January 2019, performing seven shows a week (with some changes over Christmas).
Tickets will be available from Ticketmaster from 10am this Thursday.
---
For updates, click the button below.
Share this page