I've been performing improv for over ten years and as performers we hear the same things over and over again. Here is a rogues gallery of comments I've heard from friends and audiences about the masterful art of improv.
"Well it's not ALL improvised is it?"
Doubts of the art form come up all the time. People always seem to be sceptical that what they are watching is made up on the spot from scratch, that maybe we re-use jokes, characters, plots etc...
To put this to rest here and now, NONE of what you watch is pre-planned. It's not only cheating, it's also too much hard work. Plus it's easily spotted, all an audience need to do is come back and see the show again and any sense of repetition would be noticed - the game would be up.
The skill of becoming a good improviser is easier to develop than learning thousands of different highly specific scripts/ jokes.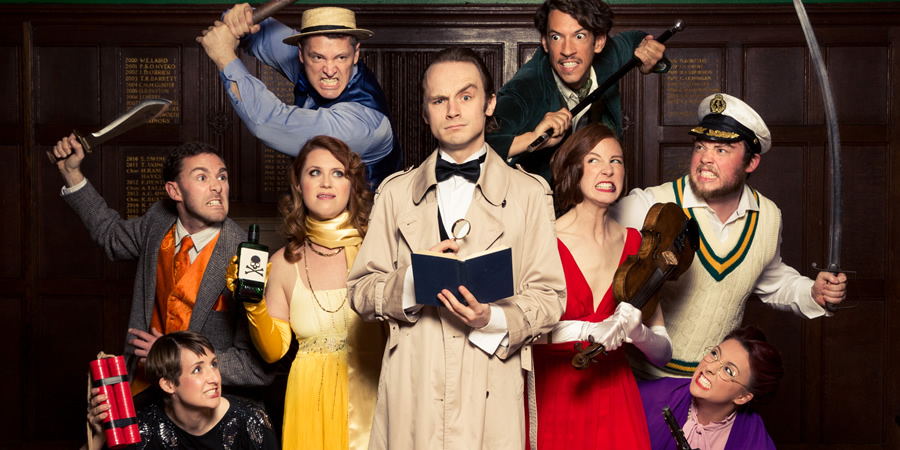 "So it's like Whose Line Is It Anyway!"
The curse of having one famous programme about one style of improv is that people assume it epitomises the art form. When they think of improv they think of Whose Line.
It must be how Van Halen felt when their song Jump rocketed to number 1 in the US charts swiftly becoming their most famous song of all time. It is both a gift and a curse. Whilst being nothing like the rest of their previous music, Jump is the main song people think of when they think of Van Halen. Now they are cursed with thousands of people waiting for their one famous song at gigs and festivals, echoes of people singing their one sell-out hit with little interest in their other body of work.
Not much improv is like Whose Line at all! There are improvised musicals, murder mysteries, and even improvised Jane Austen shows!
"Tell us a joke!"
Improvisers are not stand-ups. Whilst some improvisers may do stand-up comedy as well, it's rare to find an improviser with a repertoire of jokes. We make scenes up on the spot but it's unlikely you'll be able to find an improviser who can make up a one-liner joke off the cuff. It's like asking a fireman to pole dance!
"Surely you don't need to rehearse then."
Football players train for matches, jazz musicians practise their instruments, debate teams practise debating. We have chemistry on stage that comes from spending a lot of time improvising together, we have to keep sharp, train our improv muscles, stagecraft etc.
If your job on stage works by getting inside each other's heads to communicate on stage well then it needs to be an easily accessible and comfortable place to be. This is why improv groups rehearse.
"Making stuff up on the spot, anyone can do that!"
Yep! But good improv, that people would pay to see, demands time and training and group chemistry. Anyone can bang a drum, but keeping a beat takes lessons.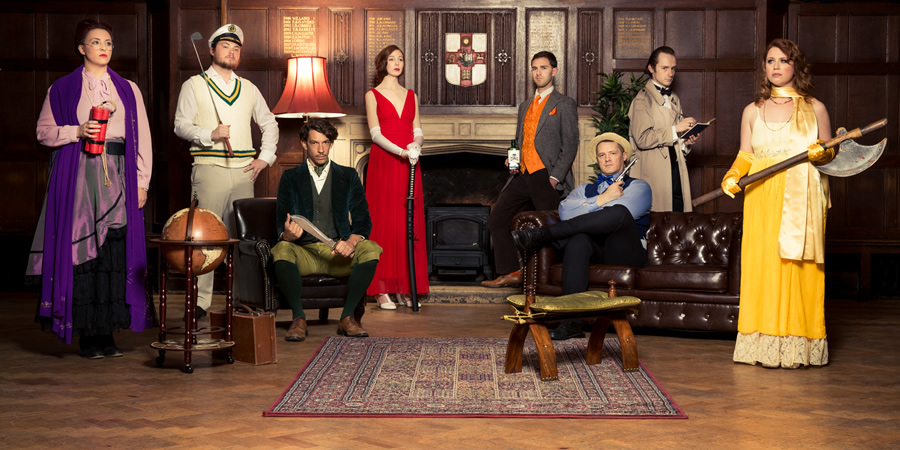 "Dildos!" "Penis!" "Orgy party"
These crude suggestions are the worst! Leave the comedy to those on stage. No one wants to see 90 minutes of scenes based around silicone sex toys. The best suggestions are things that are a little unusual or interesting. When we ask the audience to suggest events for our murder mystery to take place; the more interesting ones have been moon landings, Masonic gatherings, presidential inaugurations and the solemn event of putting a cat in a bin (which we turned into a low budget pet funeral).
"I bet it can go seriously wrong!"
This is an odd one. Improvisers will surely remember gigs when they thought they "died" on stage. However, the more established improv shows have a vast number of stage hours and experience in that, if a scene is going south, or something didn't land, they can adapt and change direction.
In one of my last shows, I accidentally referenced that I knew of "a chicken that had been one of the first animals in space" before the scene was halted by the detective who explained to the audience just how that could be the case. "Ms Violet will now elaborate how, in the days before space travel, she knows of a chicken in space." And I explained that Space was the name of a local restaurant with poor hygiene standards. As long as an improviser can be honest in their mistakes then there is always humour in it.