Ahead of a new set of live dates, Margaret Thatcher Queen of Soho updates us on what she's been doing over the last 18 months...
Rejoice dears! Whilst, tragically, as Prime Minister, I was not able to go on and on and on, as a cabaret superstar I'm harder to get rid of than long covid! That's right, like a celebrity sex offender nine months after being cancelled, I'm back! And I'll be bringing my drag comedy musical extravaganza Margaret Thatcher Queen of Soho to London's glittering West End for three special nights at the Garrick Theatre (don't worry girls, unlike the private members club of the same name, women are allowed in!).
But on the subject of the dreaded lurgy, you might be wondering "Maggie, what were you up to over the last 18 months?" Was I groping special advisors, driving up to Barnard Castle and visiting my second home every second weekend? Alas, no. In fact, I finally know how all the miners felt when I put them out of a job in order to stop climate change, because I've spent the last year doing sweet fuck all. Despite assuring my doctor that "legends cannot die", I was told I needed to shelter at home for 18 months. So, just like you, I've suffered too... except, not really, because me and my husband are millionaires and we live at the Ritz. Luckily, Denis and I were well prepared for lockdown as we've been practicing social distancing with each other for years. I was never going to let another mistake like the twins happen again.
Still, I was shocked by how quickly the world changed, how we all siloed ourselves into our individual households, losing our communities and any sense that we belonged to a larger society... it's what I'd always dreamed of! But, I must admit, even I could never have imagined having to wear a mask on public transport. Admittedly, that's because I would never do anything so mortifyingly embarrassing as using public transport in the first place! Haven't all those commuters heard of limousines?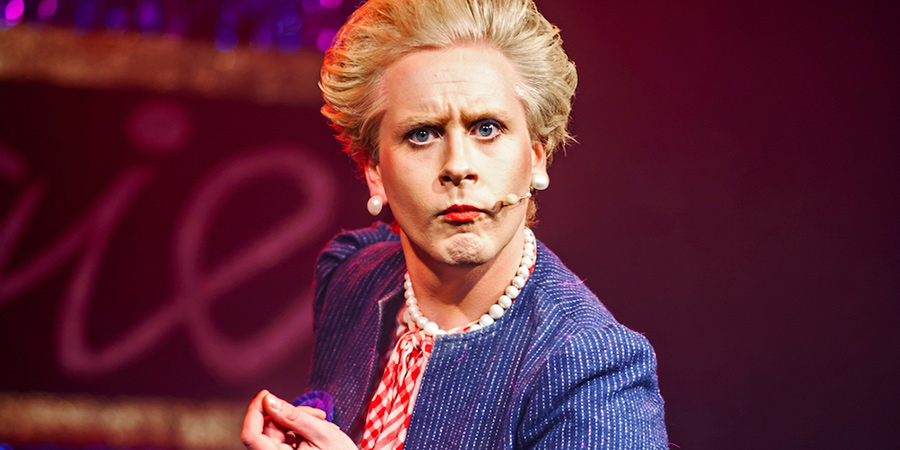 Still, lockdown came with its own pleasures, and I happily took part in all the trends.
I found a recipe for sourdough, fired up the oven, rolled up my sleeves and, without any help, told my husband Denis to make some for me. I watched Tiger King, and was shocked and appalled at the cruel and inhumane treatment of that poor, innocent zoo owner - I don't know what all the fuss was about, he was just a businessman trying to turn a profit, let him show off his pussies in peace! And I even got a lockdown puppy - he's called Boris, and just like his namesake, he wants everyone to love him, he can't help but make a big bloody mess of things, and he's already knocked up half the bitches in the neighbourhood.
Other pastimes weren't quite so successful. I struggled from the start at Yoga with Adriene; I've long made it clear that the lady's not for turning, but it turns out she's also not for twisting, stretching or downward dogging either. Norman Tebbit's Zoom quizzes became so interminable that I ended up hiring Gillian Anderson to stand in for me on them. And while, yes, I did go out and clap every Thursday evening, it certainly wasn't for the NHS, I went out half an hour later to give a round of applause for private healthcare - along with everyone else who isn't a secret communist!
But as the months went by, I could feel the isolation having an effect, not least on Denis, who became a passionate and vocal anti-vaxxer... until he realised he owned shares in Astrazeneca, at which point he became very pro. And I yearned for the days where I could gather with more than six people at once (as did Labour leader Keir Starmer, who was desperate to invite his other supporter to join them).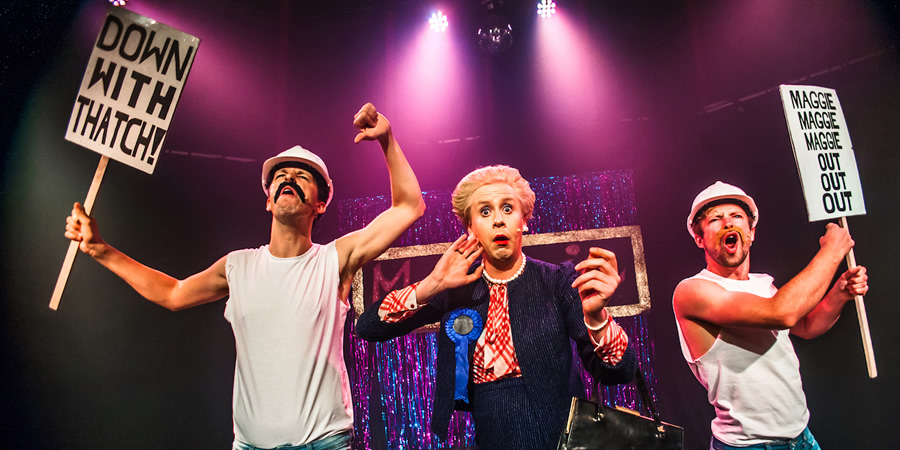 But now, after 18 months, freedom day has arrived, and, despite the government's best efforts, theatre has returned!
I can't wait to grace the West End stage once more. I've brought the set out of storage, dusted down the props, and headed down to the job centre to retrieve my backing dancers (Alas, I couldn't furlough them you see, because I never paid them in the first place). We've all been double jabbed (not a euphemism), we're doing our daily lateral flow tests (I swear I've put more up my nose than an England football fan on match day), and, most importantly of all, we've disabled the track and trace apps on our phones - no pings for us please!
So, whether you're a member of the London liberal metropolitan elite, or a regional scumbag, come along to my show and blow off the corona cobwebs, sing along through your masks, and thoroughly enjoy yourselves while you still can before we're all locked down again for Christmas.
Well, that's it from me, now we're allowed to mingle again, I finally have to come up with a proper excuse to not see my daughter Carol.
Goodbye dears and I'll see you at the show!