One of the most remarkable stand-up shows we saw at this year's Edinburgh Fringe was Underclass, the debut hour by Kai Samra, which transfers to London's Soho Theatre from Monday 21st. It starts funny - and stays funny - but also strides boldly into genuinely, sometimes horribly dramatic territory, as Samra recounts his road from home to here.
Home is an important word, in fact, as the Birmingham-born comic was without one for a significant period, which is not a story you hear often on comedy stages. He also delves into emotional family dramas, his revealing interview with the infamous Tommy Robinson, and some seriously unsavoury stuff about the comedy industry.
It's not an hour you'll forget in a hurry, for various reasons. So let's get Kai to tell us why.
Underclass is an amazing show - could you give our readers a little insight into it?
Thank you! It basically follows my journey from growing up as a kid of Indian immigrant parents; to staying in a youth homeless centre as a teenager; to then suddenly being in this incredibly white, middle class, elitist environment that is stand-up comedy at the moment.
I'm pretty honest in the show and tell people about the racism that I experienced from the more privileged members of the industry when I first started gigging three years ago. The show ends with a Vice interview I did with the former EDL leader Tommy Robinson. To me he obviously represents all the negative, horrific things ethnic minorities have to deal with - however there is quite a big revelation at the end of it.
That all sounds horrifically depressing... the show is genuinely funny though I promise!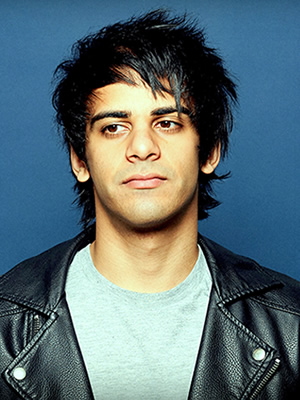 There are some powerful themes in there - was it a challenge to put together, as a show?
I genuinely didn't go out to purposely make a show with powerful or heavy themes in it. I was just honest about my own background and what it was like growing up. It all seemed quite matter of fact to me.
However, there was a lot of stuff I talk about in the show that I hadn't even told my closest friends about. So, it was even weirder telling a roomful of strangers about it. The response was really incredible though and the tweets/reviews/media interest about the show made it all worthwhile.
Your interview with Tommy Robinson is probably the headline moment - what's been the most interesting response?
I did a work-in-progress of the show last year in Edinburgh and 15 drunk lads chanting 'EDL' came and threatened to beat me up. They literally wouldn't leave and just stood at the back the whole time. So I basically just had to do the whole show anyway for the other audience members, who were absolutely terrified throughout.
The show was at 1pm on a Tuesday as well! On top of that I had some important industry in so I was already incredibly nervous about it to begin with. It was without a doubt the most insane gig of my life. We decided not to mention the interview this time in the blurb.
How significant is this Soho Theatre link for you - did I hear you mention in the show that you were once on the streets outside there?
Yeh, it is definitely significant for that very reason. The first thing I did when I got signed to Avalon was set up a workshop for Centrepoint kids at Soho Theatre with the help of Josie Long, Mr Gee, Esther Manito and Sid Singh. That was something that was incredibly important to me and something I want to continue doing. Centrepoint is not too far from Soho Theatre as well, so it's nice that there's that link there.
Is it important to destigmatise homelessness? It can happen to anyone - I imagine a lot of comedians, musicians etc have been close to it.
It is completely circumstantial. I've found a lot of young people who find themselves sleeping rough are literally just as smart, ambitious and talented as privately educated kids; the latter simply just having the fortune of being born in a more stable, economically prosperous household.
Also there are so many reasons - mental health issues, financial issues, people growing up with families who won't accept their sexuality or gender etc. There was a Guardian article recently that said that 'a fifth of young people in the UK are homeless - you just can't see them' - unfortunately you don't seem them represented in the arts either.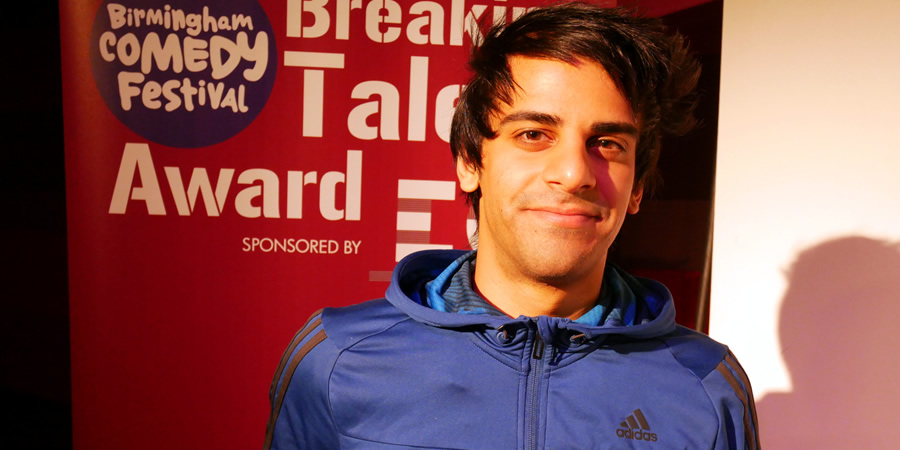 How did the idea of doing stand-up start for you? And what sort of stuff did you do onstage early on?
I always loved comedy and people had always suggested to me that I should try it. It initially seemed like a perfect meritocracy - where it didn't matter what your parents did, which school you went to or how rich you were. You just had to be funny. I quickly found out that's not really the case.
You weren't welcomed warmly by everyone - is there a big class problem in the comedy industry?
I think class is the biggest issue in comedy by far. Especially when you go to places like the Edinburgh Festival you realise how much of a huge advantage it is going to Oxford or Cambridge University.
Even if you factor out the huge costs of the Fringe you realise that reviewers, comedians and members of the judging panel are from a fairly small network of people that mostly all know each other. It can seem pretty impenetrable if you're from a background similar to mine.
Having told your story in this show, what on earth will you do next?
I'm currently working on a sitcom about the show and developing a factual series where I do similar things to the Tommy Robinson interview with Vice. I will probably end up doing another Edinburgh show next year, as apparently I'm a sucker for punishment and have an absolute disregard for my mental health.