At this time of year the comedy world's thoughts turn to Scotland, and - usually - the Edinburgh Fringe, which starts on the 31st, or the 1st, or the 2nd, depending on which show you're looking at. But if zig-zagging through the busy crowds on Edinburgh's North Bridge doesn't float your boat, there is a less hectic option. And one of Scotland's top comedians and broadcasters has taken it.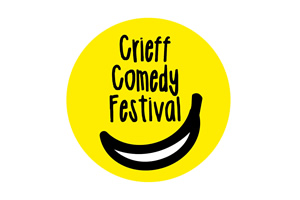 Yes, Des Clarke is taking a break from the Fringe this year, but will be doing a solo show this Friday at the Crieff Comedy Festival. It's a lovely-looking new curtain-raiser to Scotland's festival season, up in a historic patch of Perthshire.
The popular radio DJ, TV presenter and stand-up will be playing at Strathearn Artspace on Friday (July 26th), as a weekend of scenic festivities gets under way. "I'm genuinely buzzing for this one," he tells us below.
Clarke shouldn't be short of topics to talk about: apart from the momentous events happening in Britain and beyond, he's enjoyed a pretty eventful few months on the career front. His whole daily work pattern changed, in fact, as he swapped from a long-running breakfast radio show to the drivetime slot on a whole different station, which must take some adjusting. Then the popular panel show he hosts, Breaking The News, made a big move to TV, on BBC Scotland - they've not been short of material either.
Actually Clarke isn't the only popular comedy/radio personality playing at Crieff, as Fred MacAulay is also on board, at the same venue on Sunday evening, and then there's Janey Godley, David Kay, Vladimir McTavish and Ray Bradshaw among the stand-ups descending on the famous old market town, plus improv, comedy workshops, comedy dinner shows, burlesque... good Crieff indeed.
But before that, let's take Des back to his early TV-watching days.
You've had huge success in both comedy and broadcasting - were there particular people whose careers inspired you?
Growing up, I fell in love with comedy by watching it on TV. I remember seeing An Audience With Billy Connolly as a wee boy and thinking it was the best thing I'd ever seen. I still do. I'm not sure there's been a better hour of stand up on TV than that.
I'm also a massive fan of late night US talk shows. I was obsessed with Letterman. I attended his TV tapings in New York a few times. It was amazing to watch it all happen live in front of me.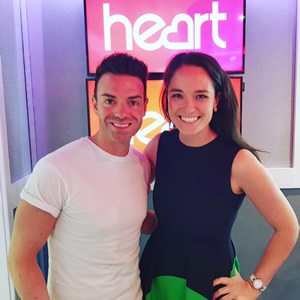 Shifting from Breakfast to Drivetime - is there such a thing as radio jetlag? And does Drivetime require a different tone?
It took me a couple of months to stop waking up in a cold sweat at 5am. It was like a daily Vietnam flashback. I quickly got used to it though, and I love it now.
The tone is pretty much the same thankfully! I just try to keep things simple. I'm on every day with the brilliant Jennifer Reoch, we just try to have a laugh and play some songs.
I presume the new slot is more conducive to gigging - was it quite tricky before, with the early starts?
There are advantages and disadvantages to every time slot. At least with Drivetime I don't need to get up in the middle of the night. For years the only folk I saw on the way to work were shift workers and foxes. I can also stay up past 9pm now and not feel guilty.
You're appearing at the Crieff Comedy Festival soon - sounds fun. Have you spent much time in that part of Scotland?
I have memories of gigging at the Crieff Hydro a few years back. I can't remember anything about it... I'm not sure if that's a good sign or not! Other than that it's not a town I've done too much in. I like new gigging in new places. I'm genuinely buzzing for this one.
No Edinburgh Fringe this year - does August feel a bit odd when you're not doing a show?
There's always a mixed feeling at Fringe time when you're not doing a full run. On one hand you feel like you're missing out but it's also nice not to have the stress of getting a show ready. That said, I'm still taking Breaking The News there so I'll very much still be part of this year's Fringe.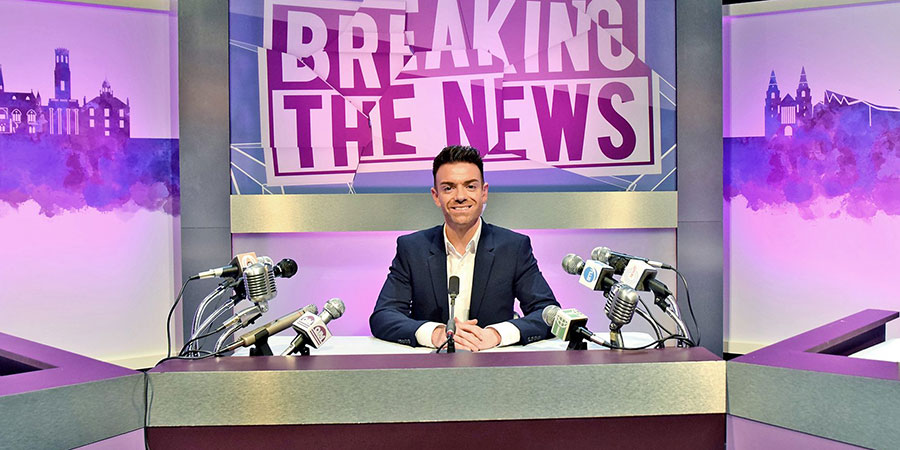 Breaking The News is a top-quality show - was the move to TV fairly seamless, or was there more pressure not to mess it up?
We had over 100 radio episodes behind us so we were totally confident in our format, production and panellists. Mind you, that's still no guarantee we wouldn't mess it up! Thankfully it was a pretty smooth transition. We just tried not to change too much and keep the same feel and energy of the radio show.
BBC Scotland is very prominent on my TV planner now, and there's iPlayer too - is Breaking The News set to break the rest of Britain too?
Ah thank you for saying that! Of course, a chance to see Breaking The News across the UK would be fantastic. I think the show is definitely strong enough. Hopefully one day a network commissioner will give us a shot. If and when that happens, we'll be ready!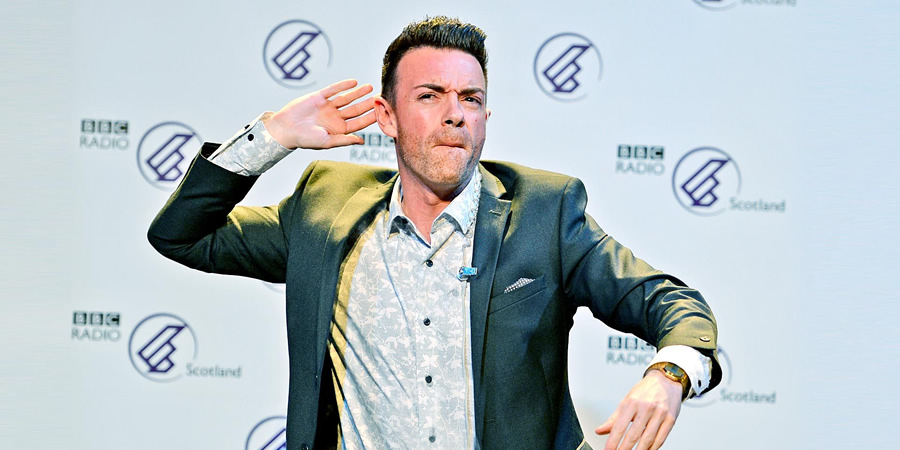 Do you have any other noteworthy plans for the near future?
I have a brand new documentary series starting on BBC Scotland in August. Filming it was genuinely life changing. I can't say much more at this stage... watch this space!