We've been struggling to work out who to vote for in the forthcoming General Election. Luckily, we've got a top politician in our address book. Here's her guide to the political parties...
Hello dears, it's me, former Prime Minister and global cabaret superstar, Margaret Thatcher Queen of Soho, and I'm here to talk to you about this year's election.
"Wait!" I hear you cry, "Isn't the next election supposed to be in 2020, we only had one two years ago?" Well dears, just like my daughter Carol, this election was entirely unplanned.
Now, Noam Chomsky once said "an uninformed electorate votes against its best interests" but he was wrong! So does one that's informed by the Daily Mail. And so I'm here with a handy guide to help you vote for the party you like best - unless you don't like any of them, in which case, like a man who hates German products trying to select what to eat at a sausage buffet, you need to pick the one which is least wurst.
Conservatives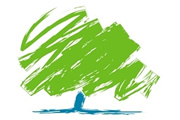 The Conservatives, or as I like to call them, the winners, are the current party of government and they're just the sort of unlikable, dishonest and two faced politicians who seem to be doing very well at the moment.
They're led by Theresa May who has modelled herself after yours truly, although, while this lady was not for turning, Theresa is effectively doing doughnuts on the abandoned car park of Britain's international reputation. But as a Vicar's daughter, she would be Jesus's candidate of choice... if he were voting tactically to keep out the BNP.
Labour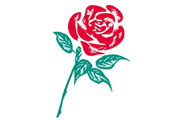 Seven time Parliamentary 'Beard of the Year' award-winner Jeremy Corbyn leads Labour, and depending on who you ask he's either an incompetent, uncompromising relic who tacitly endorses anti-semitism, or the best thing to happen to anything anywhere ever since sliced organic, multi seed, gluten free bread.
He's campaigning on a platform of social justice, redistribution of wealth and completely ignoring that Brexit is happening. But he's got luck on his side, now that Theresa May has refused to take part in the television debate, Corbyn may just face an empty chair - finally a candidate more wooden than he is!
Liberal Democrats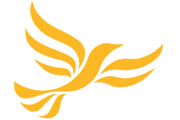 The election is good news for the Liberal Democrats. Due to their pro European stance, people are flooding back to them like rats getting back on board a sinking ship. Personally, I'm a fan, I used to love Harry Enfield's show in the 1990s, so it's great that he's made a comeback with his new character, 'Tim Nice but Everyone's a Sinner'.
The Lib Dems are campaigning to reverse Brexit, and if there is any party that knows how to go back on something, it's them.
SNP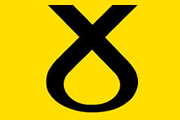 Of course, if you're in Scotland, you can support the SNP who want to overturn the result of their last referendum by winning this election, which was triggered by a referendum, so they can get another referendum, which means they won't have to vote in any of our elections anymore.
Greens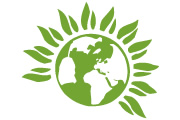 And, if you live in Brighton, there's the Greens, who want to strike an electoral pact with the Labour Party to put aside their differences and work together. This may be difficult though as it's exactly the same pact that Labour Party politicians are currently trying to strike with each other.
Other
Oh, and as for all the others: If you're in Northern Ireland, maybe Scotland will be nice and take you with them. If you're in Wales, things are bad enough as it is without having to think about politics. And let's not forget UKIP who... oh sorry, that's a typo - Let's forget UKIP.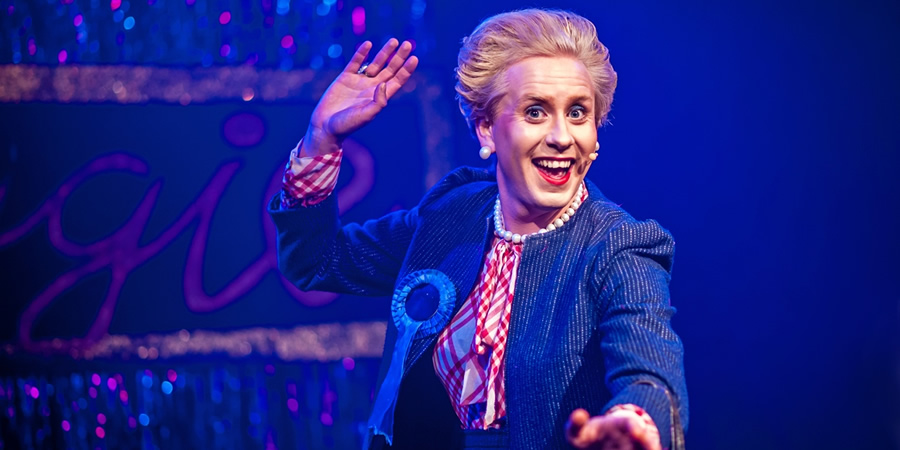 So that's it, dears. If you still don't know who to vote for, there's nothing more I can do to help. But remember, if you are on the left, what's really important at this time is to maintain your cool, keep things in perspective, forget about the Tories and instead focus on the petty disagreements you have with each other. And if the election's getting you down, just be glad that at least you're no longer worrying about the very real threat of nuclear war.
If it all gets too much, come and see my fabulous new show Margaret Thatcher Queen of Game Shows. It's just like the election, except you don't already know who the winners are going to be.
Goodbye, dears, and good luck!