David Earl's Brian & Charles
David Earl movie Brian & Charles begins filming
David Earl's Brian Gittins character is to feature in a movie
Brian & Charles follows a depressed man who builds and forms a friendship with a 7-foot robot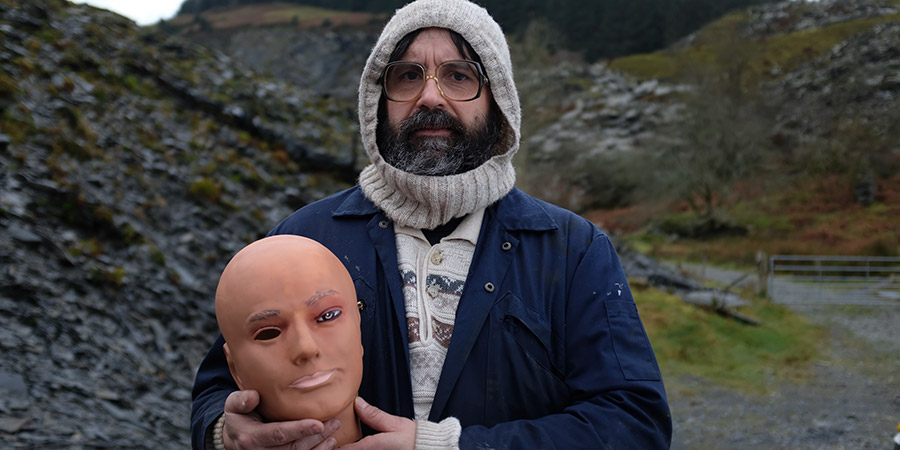 Brian & Charles, a new film starring David Earl, has gone into production.
Based around comedy performer Earl's long-established Brian Gittins character, the movie has just begun shooting on location in North Wales, with financial backing from the BFI and Film4.
A Mr Box production, it sees Earl star as Brian, who goes into a deep depression following a particularly harsh winter.
The character has previously appeared in Ricky Gervais's After Life, pilot Gittins, and one-off David Earl & Joe Wilkinson's Summer.
Producers tease: "Completely alone and with no one to talk to, he does what any sane person would do when faced with such a melancholic situation and builds a robot - Charles - for company. While things start off well, tensions begin to rise, particularly as Charles keeps eating Brian's cabbages."
Chris Hayward, who co-wrote the script with David Earl, co-stars as Charles, whilst the rest of the cast includes Lynn Hunter, Louise Brealey, Jamie Michie, Lowri Izzard, Mari Izzard and Sunil Patel.
Nina Sosanya, Nicholas Asbury and Cara Chase also star.
The production is being helmed by Jim Archer in what will be his feature film directorial debut. Rupert Majendie is the producer.
Brian & Charles started life as a short film (see below), released in 2017. Also directed by Archer, it won a number of awards and nominations.
David Earl says: "We're delighted to get the show on the road and I'm looking forward to bringing Brian & Charles to the big screen. During the covid lockdown we wondered if we'd ever be able to make it but here I am stood in North Wales staring at a 7 foot robot."
Majendie says: "Having been ready to start cameras rolling in March, it's great to be underway, and we're thankful to the local authorities and community. Filmmaking during a global pandemic is a different experience and we're taking every necessary precaution to ensure we do so safely, but we can't wait to bring this strange and incredibly heart-warming story to life."
The original Brian & Charles short film is still available to watch online for free.
---
For updates, click the button below.
Share this page