Laughing Boy Comedy Club tickets
Win tickets to the Laughing Boy Comedy Club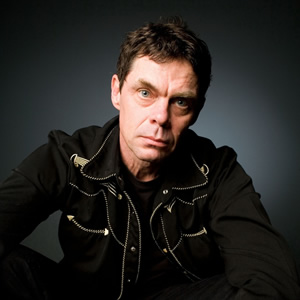 The show which broke the mould and attracts names such as Russell Brand, Alan Carr and Milton Jones to its stage, will be bringing a side-splitting night of first class comedy to the IndigO2 later in March.
On Saturday 19th, the Laughing Boy Comedy Club will present a night of comedy featuring Rich Hall (pictured), Mike Wilmot, Josh Widdicombe, Doc Brown and a surprise headline guest.
It's a top line-up. Rich Hall, newly crowned 'Stand-Up Legend' at the Loaded Laftas, will be gracing the stage... alongside Time Out winner Mike Wilmot, newcomer Josh Widdicombe (the winner of FHM Stand Up Hero 2010), and the acclaimed stand-up comedy rapper Doc Brown. Also on the night will be a world class headliner - his or her identity is a secret but fans can be assured of a big name. For example, December's show saw Michael McIntyre unveiled as the special guest.
For more info, and tickets for under £20, visit theO2.co.uk