This isn't going to be an opportunity open to everyone, but if you're a comedy creator who speaks Welsh, a new platform has just launched which is likely to be interested in what you're creating.
This week S4C is launching S4C Comedi on Facebook and YouTube, to act as an online Welsh language comedy platform.
S4C explains: "With brand-new original short-form content scheduled, the platform offers the chance for new up-and-coming and more experienced talents to showcase their work in an array of ways, from stand-up and satire to sketches and mini sitcoms - with even a musical number in the pipeline - all commissioned specially by S4C for S4C Comedi."
S4C's Entertainment Content Commissioner Elen Rhys comments: "This is an exciting time for S4C and Welsh comedy, especially so recently after receiving two nominations for comedy at the Celtic Media Festival.
"Comedy is certainly not dead, it is very much alive in the Welsh language, and S4C Comedi is a testament to S4C's dedication to promote and develop Welsh talents within the genre.
"When we originally called out for comedy content, the commissioning team were flooded with quality pitches, and we are very excited to highlight some of these amazing works on S4C Comedi."
Amongst the commissioned content are Pwnc Pum Munud, a compilation of stand-up content gathered from comedy nights held across Wales, featuring new and experienced talents. Also, Bip which stars Carys Eleri, and Diawl o Ddêt, featuring comedian Esyllt Sears.
Esyllt Sears says: "The Welsh language stand-up scene, and comedy in general, is currently at an exciting time, with an increase in job opportunities available for new up-and-coming comedians and established entertainers.
"But for comedy in any language to mature and flourish, it's all-important for scriptwriters, performers, and directors to get the chance to experiment and develop ideas. I'm hopeful that the new platform will offer this chance."
Rhodri ap Dyfrig, S4C's Online Content Commissioner, comments: "With more and more time spent on non-linear viewing, S4C is committed to growing and developing its online content. We're excited to launch this new platform and directly deliver comedy to our digital audiences, providing a space for Welsh talent to develop."
Hand in hand with the launch of S4C Comedi, also this week, Elis James' comedy show, Nabod y Teip, begins on S4C, which features the acclaimed comedian delving deep into S4C's archive to discover the different 'types' of Welsh people who roam the country.
James, who has also just joined Radio 5 Live as a presenter, said: "I'm very much looking forward to S4C Comedi. Now, no one has an excuse to not watch my comedy at any time of day!"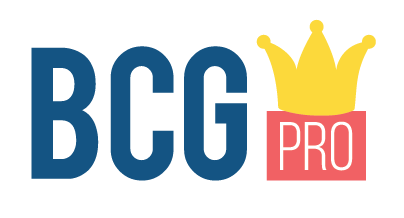 Enjoyed reading? This article is provided as part of
BCG Pro
. For much more like this, including premium articles, resources, tools and services,
find out more and subscribe
.