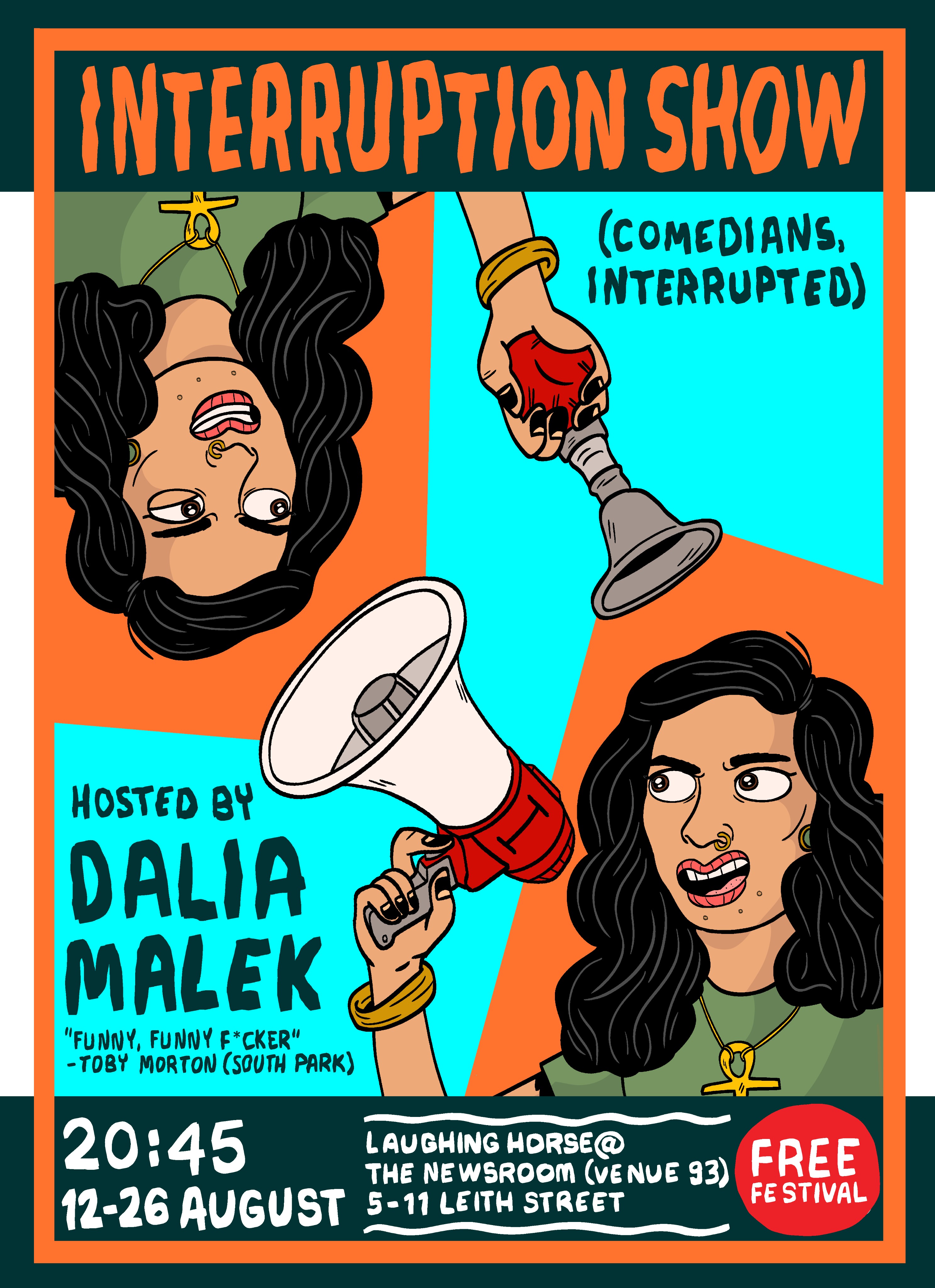 Interruption Show is an interactive show where stand-up comedian Dalia Malek and rotating co-hosts interrupt comedians mid-performance to ask burning questions, find out what happened next and dig into backstories of jokes.

The designer, Matt Lubchansky, is an Associate Editor of The Nib and a cartoonist and illustrator living in Queens, NY. Their work has appeared in VICE, Eater, Mad Magazine, Gothamist, The Toast, The Hairpin, Brooklyn Magazine, and their long-running webcomic Please Listen to Me. They are the co-author of Dad Magazine (Quirk, 2016).

Dalia Malek is an admirer of Matt Lubchansky's work and was dying for a Lubchanskified version of herself that can simultaneously serve as both promotional material for Interruption Show and as cool art to keep and stare at later.
Designer

Matt Lubchansky

Show