Remote Online Table Read Service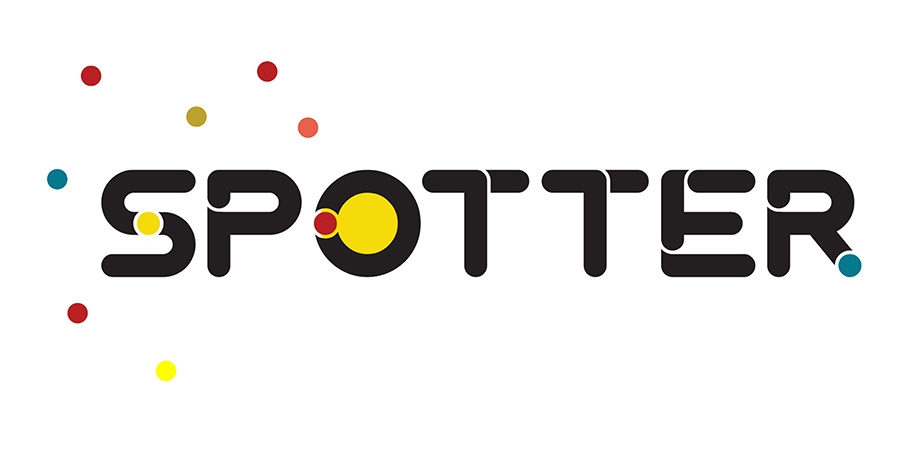 We can organise and record a reading of your script by trained actors
The table reads are organised and produced by Adrienne Aiken, a writer/producer with many years' experience in broadcast audio and music production. She has worked in various film production roles on many shorts and a feature and has also been a Quarterfinalist herself as a screenwriter in the Screencraft 2020 Comedy Competition.
We will:
Find up to 4 actors that we specifically cast for your script's characters.

(Actors can cover more than one part in an audio-only production and voice it differently, and we always look for those who are dextrous enough to read with different voicings. But more can be arranged, see * below)

Sort out legal stuff: NDA and actor release forms
Organise/coordinate suitable days/times with actors
Communicate character traits and any script issues
Moderate/direct the remote online session
Narrate the scene headers and action lines
Record the remote online session
Email you a link to the result
Include a report of comments from myself and the actors
You can 'attend' live or not – it's your choice.
From £250*
*This is the fixed price package, which includes all of the above and scripts of up to 90 (approx) pages. For longer scripts, or extra services, click on Custom Package to get a quote.
---
WHY HAVE A TABLE READ OF YOUR SCRIPT?
Once there is a refined, completed draft, hearing it read out aloud will focus the scriptwriter (or whoever has a vested interest in the script's development) on the following aspects within the script even further:
Dialogue strength and flow
Writing technique
Character strengths and consistency
Scene strength, length and validity
Story flow
Sniff out any plot holes
Help you get out of writer's block
Actors bring the characters to life and highlight what works and what could be improved upon to allow a script to reach its greatest potential. Plus it feels good to hear it as a living, breathing thing!
To hear examples, please go to: spotter.world/table-read
Don't be daunted/scared – actors are lovely people and table reads are great fun and will really bring your script to life.
Please get in touch if you have any questions.
Subscribe to BCG Pro for discounts on courses, workshops and services.
Find out more
Fixed Price Package
As per the listing on the main Services page.
Find Out More
Custom Package
This is where you can add extras to the standard package
Find Out More
---
Some other options to consider looking at before a script reading include:
Proofreading: Grammar, spelling, misused words - pointing out errors that you can then change (Bad grammar can make reading out loud difficult and sound stiff)
Proofreading Plus: As above, but going through and making the actual changes
Copy-Editing: Correcting the use of English language and expression – making suggestions for a better flow
Proof-Editing: A combination of the all above

(most popular)

Basic Script Coverage: Addressing your concepts, strengths/weaknesses in script content (plot, structure, dialogue, form etc.) and more

(basic level is not as in-depth as a full script consultancy and is therefore less expensive than a full service, but bolts onto any of these other options to give you feedback on the points mentioned above)

Script Doctoring: Making actual re-draft suggestions, above and beyond purely correcting procedures.

(This is a far more creative input.)

Screenplay to Radio Play Adaptations: This will point out areas that will need to be changed from the original visual incarnation of the script that you can then amend, or we can do it for you.
Please click on the custom package and ask for a quote if you require any of these additional services to tighten up the script before your table read.
---
FAQ
Only 4 actors? Actors will cover several parts – but if you need more, or wish to have a specific style narrator, we can accommodate that too, but there will be an additional small fee to source them. Click on Custom Package to get a quote to include more actors.
Will it be edited? Not in the fixed cost package, but you'll get the recordings to do what you want with them. Editing is a lengthy process and hones the timing right down, takes out any noises, coughs etc. and it's then mixed to even out the sound It can even include adding SFX, Foley and music for a more radio-play-style recording. (Useful as an audio showcase piece for pitching or as part of a transmedia campaign!) Click on Custom Package to get a quote to include editing and mixing.
Will my script recording have SFX, Foley and music? Not in the fixed cost package. As with editing, this is a hugely time-consuming process to source or create the right sound effects etc. and music for your script. Click on Custom Package to get a quote to include SFX, Foley and music
What if I don't want the scene headers and action lines read out? No problem, we will do your table read without it! Just make sure it works, because it sounds like you may want it to sound more like a radio script recording, which is fine, as long as the scenes and actions all speak for themselves as this is usually accommodated with some specially adapted dialogue and/or SFX and Foley.
How good can the quality be with an online recording? I'm sure by now, you've heard how it sounds with all the lockdown specially adapted TV interviews and meetings taking place via Zoom, it's definitely good enough for you to hear your script read aloud and get a great idea of all the strengths and weaknesses, but if you want even better quality, you need to go for an edited option. With the editing option, we also EQ and mix the individual actors to help improve the sound quality and we even had the Pro option that records everything on broadcast quality files. Click on Custom Package to include editing and mixing.
I've seen this kind of service for less, why is yours more expensive? The main reason is the time we spend sourcing actors. We specifically cast for your characters, whereas some table read organisers will have a small group of actors they call on for all their table reads in order to keep costs down, which is fine, but if you're passionate about your script and want to hear your characters actually sound like they do in your head, that is what we try and achieve with bespoke casting. But it takes time to find them.
If money is tight and you're not that fussed about voicing and acting abilities, you can always get a bunch of mates to read it. That will still get it read out aloud.
---
This service is provided by Spotter.