Dad's Army at 50 Celebration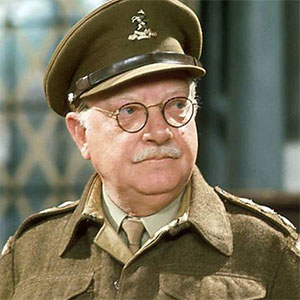 Update: Due to low interest, it is with great regret that we have had to cancel this event.
We are delighted to publicise details of our next blue plaque event.
On Saturday 21st July, we will pitch our proverbial tent at the Bell Inn in Thetford, Norfolk, to celebrate 50 years of landmark sitcom Dad's Army.
First broadcast on Wednesday 31st July 1968, the sitcom was filmed on location in the town and surrounding areas, with cast and crew staying at the Bell.
Surviving star Frank Williams, who played Walmington-on-Sea's dithering Vicar, will join us to unveil a blue plaque at the traditional English inn, which is located just a short distance from the famous Dad's Army Museum.
We will also be joined by a range of entertainers and other guests, as well as Lance Corporal Jones's iconic butcher's van.
In aid of the Actors' Benevolent Fund, we are offering all ticketholders a glass of prosecco or fruit juice upon arrival; a 2-course summer lunch with wine; and entertainments.
Tickets are now on sale, costing £55 per person + booking fee. At least £5 from the sale of each ticket will go to our designated charity for the day.
In addition, a special discounted room rate to stay at the Bell is available to all ticket holders.