Win a copy of Matt Berry's Year Of The Rabbit on DVD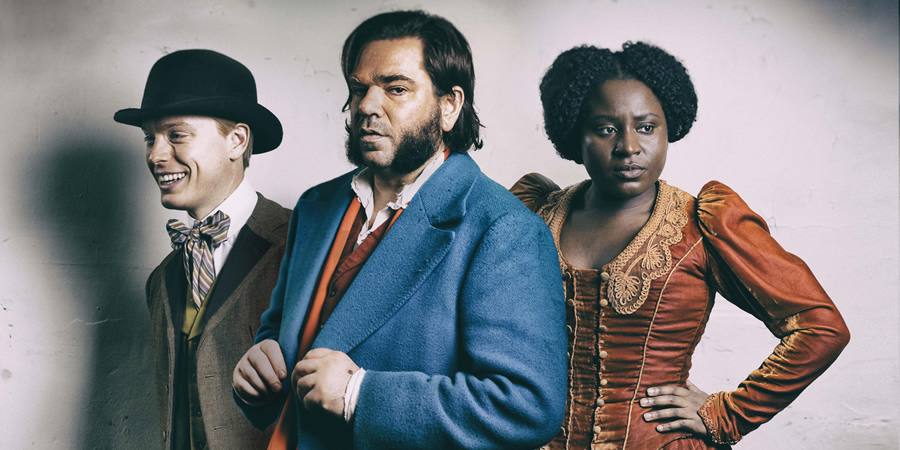 TV sitcom's latest slice of delicious period whimsy, Year Of The Rabbit, comes out on DVD at the end of July.
Debuting on Channel 4 last week, the series stars Matt Berry as Victorian London's Detective Inspector Rabbit, policing the streets of the capital of empire with customary disregard for the rules.
Rabbit's been chasing bad guys for as long as he can remember, but now he's not as young as he was and his heart keeps stopping at inopportune moments. So Rabbit's boss, Chief Inspector Wisbech forces him to get a partner - young, fresh-faced and clueless Sergeant Strauss, just down from Cambridge. He isn't cut out for this sort of work. He's only ever read about the East End in pamphlets. But he's really, really keen.
Freddie Fox co-stars as Strauss; Alun Armstrong as Wisbech; Susan Wokoma as his daughter, gutsy wannabe crime-fighter Mabel; plus Paul Kaye, Keeley Hawes, Ann Mitchell, and an array of guest stars.
Year Of The Rabbit Series 1 will be released on DVD on Monday 22nd July 2019 by Acorn Media.