Win a copy of Jon Pertwee's complete Worzel Gummidge collection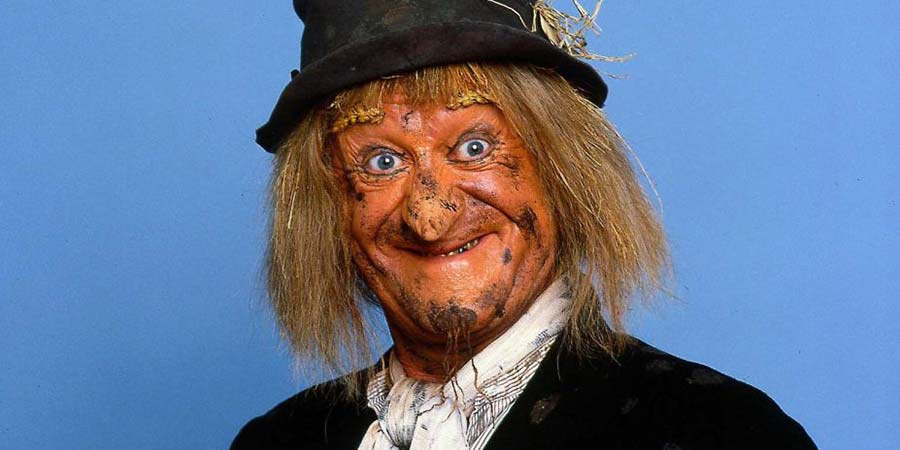 Jon Pertwee stars as the eponymous scarecrow Worzel Gummidge in the family-friendly comedy classic, which originally ran from 1979 to 1981.
Joined by Una Stubbs as love interest, antique fairground dummy Aunt Sally; and Geoffrey Bayldon as his magicianship The Crowman, the series follows the mischief-making of Worzel as he consistently refuses to stay at his post in Ten Acre Field.
Able to come to life when no one is looking (but curiously unrecognisable to the adults as the same scarecrow who keeps going missing from Scatterbrook Farm), Worzel finds himself in no end of trouble, usually as a result of his unrequited infatuation with Aunt Sally, but also regularly down to his own childish greediness and love of cake!
Befriending children Sue and John, Worzel's adventures eventually take him as far as New Zealand in sequel Worzel Gummidge Down Under (1987 - 1989). All six combined series - more than 50 episodes in total - are newly collected together in this single box set, including the 1980 musical Christmas special, co-starring Billy Connolly, which has been remastered from the original film negatives.
Released by Fabulous Films, the 9-disc set is available to own from 25th November 2019, giving audiences a fresh chance to enjoy the hilarity of the troublesome scarecrow and his friends once more.