Luther Flannery (Series 1)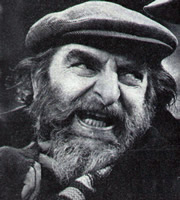 Luther is an ex-merchant seaman who has seen the world and enjoyed his life to the full.
He first encounters Gascoigne Quilt in a graveyard and, although he has little in common with him, he soon establishes a rapport as they both possess qualities that the other lacks. His sense of adventure brings out the fun side of the normally introverted Gascoigne whilst, in turn, Luther learns more about education and literacy from the ex-schoolmaster.
He lives with his house-proud daughter who kicks him out in the morning and only lets him back at night, so that she doesn't have him under her feet.
Gascoigne Quilt (Series 1)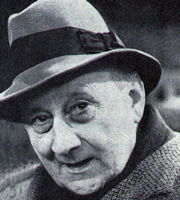 Gascoigne Quilt is a retired public schoolmaster - a former housemaster at Lumley Hoo Public School. He meets up with Luther Flannery in the graveyard or, if the weather is bad, the church. He is enthralled with the stories Luther tells him and his spirit of adventure is rekindled by the former merchant seaman. For his part, Gascoigne is able to teach the almost illiterate Luther about more scholary things and finds his counterpart hungry to absorb education.