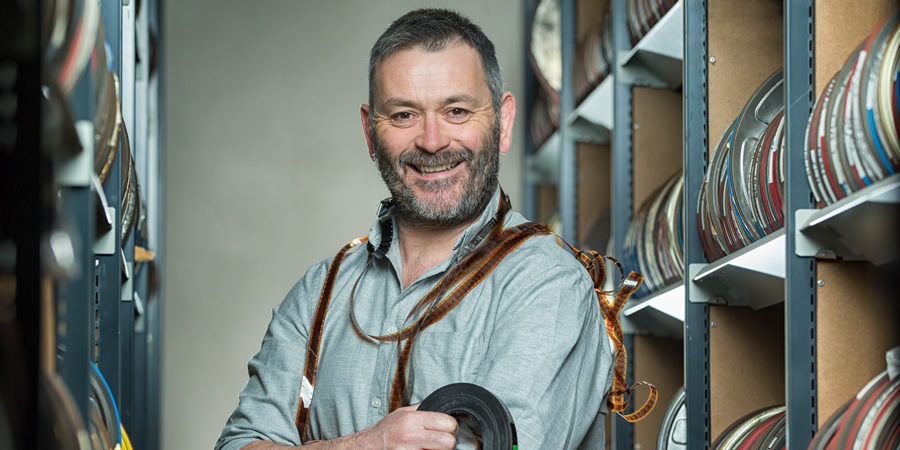 Genre

Comedy

Broadcast

Channel

Episodes

1

Star

Writer

Producer
For 50 years, the BBC has travelled to every corner of Wales, capturing people's quirks, passions and eccentricities. Now, with over 10,000 hours of footage preserved in the BBC Wales archive, Tudur's TV Flashback gives comedian and presenter Tudur Owen a digital key to explore its content. He gives his own nostalgic and humorous take on topics from Wales's past.
Tudur delves into the archive for a guide to the countryside. Clips from rural Wales's past include a lesson in cider making - with a rather surprising ingredient thrown in - as well as a pitch-side report on a football match with a difference. In the village of Llanmill, near Narberth, the home side have had a pretty dominant season so far - thanks in no small part to some of their four-legged canine players.
He also experiences flashbacks of candyfloss and toffee apples as one clip looks back at the Menai Bridge Fair on his home island of Anglesey. Not for the faint of heart though, the focus is on the local fight club that used to take place.
And one man, Dafydd, shows off his collection of useful hats; one for all occasions - for severe weather, for milking cows, and for trimming the hedges, to name but a few.
Production company

Also known as

The Complete Archive Guide To The Countryside (Working title)

Laugh track

None