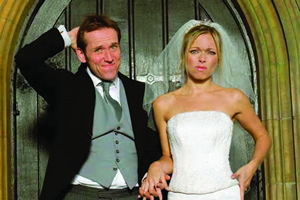 The week before a wedding can be stressful at the best of times, but as hapless publisher Howard Steel prepares to marry the lovely Mel, it becomes a nightmare of gargantuan proportions. Everything that can go wrong... does. Howard's earnest attempts to do the right thing only seem to make matters worse and his situation isn't helped by his dad's new girlfriend, a besotted old flame and a family funeral. Will Howard and Mel ever make it up the aisle?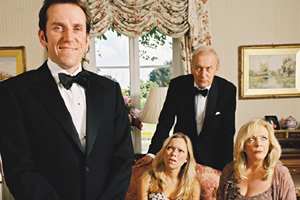 Having finally made it down the aisle after the worst week of his life, it seems as if everything is finally going well for Howard. He and Mel are about to move into a new home together, and are expecting their first child; two life-defining events, and for once everything is perfect. If only life was this simple!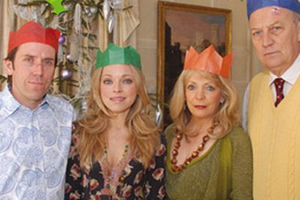 Howard and Mel are looking forward to their first Christmas as a family with their new baby daughter, Emily. However, with suicidal secretaries, maniacal relatives, homicidal boyfriends and belligerent Santas, circumstances conspire to make this a Christmas to remember... for all the wrong reasons.