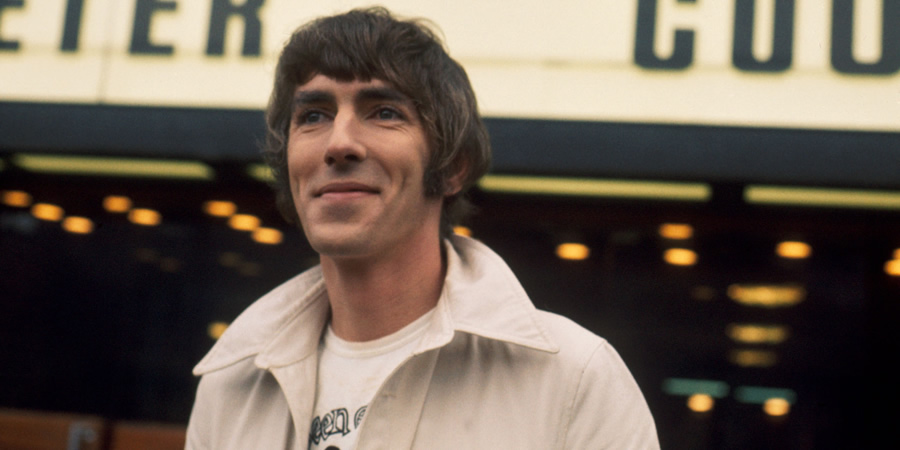 Genre

Documentary

Broadcast

Channel

Episodes

1

Features

Writers

Director

Producer
Following the death of Britain's greatest satirist in 1995, Peter Cook's widow Lin locked the door of his Hampstead house, and refused all access to the media. Until this year, when she invited her friend Victor Lewis-Smith and a BBC crew inside, to make a documentary about the man she knew and loved, with unprecedented access to Peter's private recordings, diaries, letters, photographs, and much more.
The result is a fascinating and unique hour of television, that includes Peter performing hitherto unknown comedy sketches, rediscovered interviews, and long-lost footage of Peter performing with his comedy partner Dudley Moore, as well as with Peter Sellers and David Attenborough. There are multiple extracts from Peter's home videos, as well as Lin's first televised interview.
A major find is The Dead Sea Tapes, an LP recorded by Peter and Dudley in 1963, but never released (due to concerns about blasphemy laws), and long thought lost. Also included are rediscovered classic sketches from Not Only... But Also..., reconstructed in the edit suite after mute film clips were retrieved from Australia, and reunited with the original audio tracks.
There is also unique footage from Peter's memorial service, with contributions from Dudley, Barry Humphries, and David Frost. Fans of Peter's work will be delighted by the rediscovered comedy gems (most of which have either never been broadcast, or have remained unseen since their initial transmission some fifty years ago), while Lin reveals the tender and loving private side of a man better known for his acerbic public persona.
Part of

Production company

Laugh track

None
Broadcast details
First broadcast

Wednesday 16th November 2016 on BBC Four at 10pm

Episode length

1 hour

Last repeat

Saturday 21st July 2018 at 11:00pm