Win Ronnie Corbett sitcom The Prince Of Denmark on DVD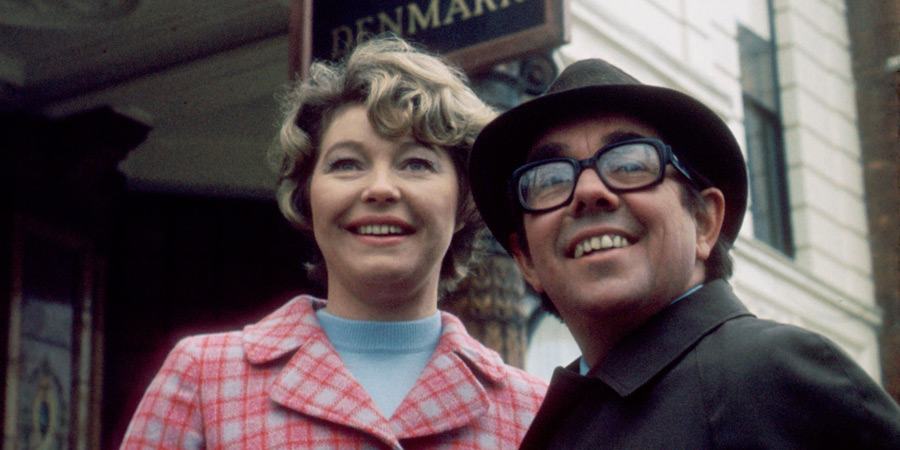 The Prince Of Denmark, starring Ronnie Corbett, is coming out on DVD on Monday 17th July from Simply Media and we have five copies to give away (RRP £19.99).
A sequel to No - That's Me Over Here! and Now Look Here, the BBC One sitcom was written by Barry Cryer and Graham Chapman, based on characters created with Eric Idle. Corbett stars with Rosemary Leach as husband and wife team Ronnie and Laura; predating Sorry! by seven years, Ronnie plays a similar affable but pompous and bumbling character to the more well-known Timothy Lumsden.
The Prince Of Denmark sees Laura inherit the licence to a pub of that name, giving the pair an opportunity to change their lifestyle, position and careers. Despite the clear differences between his new profession as landlord and his old - insurance salesman and clerk - Ronnie doesn't seem to think there's much to learn about the trade or the customers.
Thinking he knows better, Ronnie frequently ignores the advice of those around him, including experienced and dependable barman Steve (David Warwick). He chooses to run the pub his way with the intention of creating an up-market establishment, but not unlike the predicaments of Basil Fawlty, Ronnie finds himself overwhelmed by the challenges of publican life and frequently lands himself in trouble.
This single disc DVD includes all six episodes of the sitcom. Order from Amazon