Holly Walsh is the writer behind The Other One, a BBC sitcom pilot which has a great premise at its heart. We'll let her explain the concept...
The Other One is based on such a great idea. Could we start by asking you to explain it in your own words Holly?
In a nutshell, it's the story of two sisters who had no idea the other existed until their father suddenly drops dead. The dad was basically a bigamist - he had two families on the go - and he called both his daughters 'Catherine' to keep things simple (it's quite devious, but if someone stops you in the street and asks how Catherine is, at least you're covered).
But the story isn't about the dad's double life - it's about the people who are left behind when he dies - particularly the sisters. It's a real 'odd couple'- Cathy is very uptight and obsessed with 'doing the right thing' - while Cat does and says whatever she likes.
Hopefully the situation is something you've dreamt up, rather than taken from real life?
Ha. Yeah - as far as I know I don't have a secret sister. Though since I wrote it, quite a few people have mentioned to me that they've got had a friend or acquaintance who went out with someone with a secret family, or suddenly discovered they had a sibling. I think it's more common than you'd think.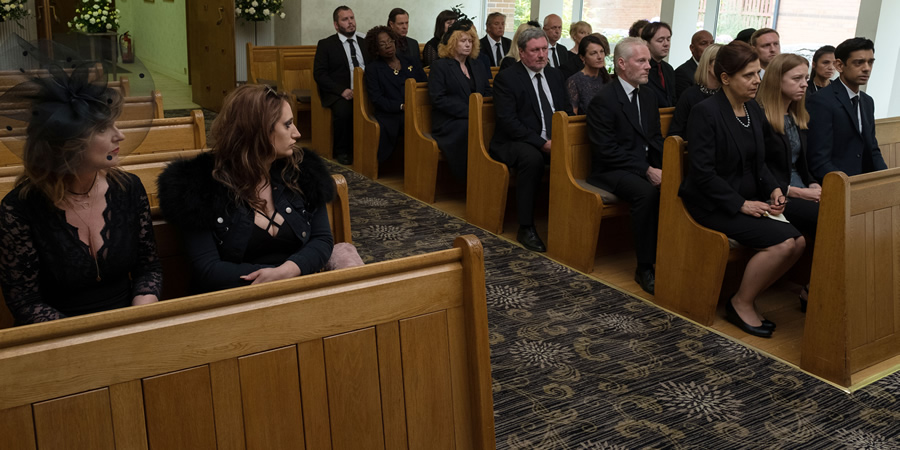 How long have you been working on the idea?
I had it in the back of my mind for a while, but I was concentrating on other projects and doing stand-up and didn't put pen to paper. I tend to let things percolate in the deepest recesses of my brain for ages before I start working on them (some would call this procrastination).
Then I was talking about it to my friend Pippa (who produced the show) and we sent it into the BBC, who were incredibly nice about it. It all went pretty quickly from that point, which was exciting.
What a cast it has! Everyone is perfect in their roles...
Oh boy, I know. Our show is so much about chemistry that it was quite a nerve-wracking process. But when we taped Lauren Socha and Ellie White together, they were so lovely and believable it felt like we were on to something.
Then we somehow persuaded Rebecca Front to play Ellie's mother, and Siobhan Finneran to play Lauren's mum, and Amit Shah to be Marcus and we really struck gold.
There are a lot of different accents going on in this show, which is funny because they're supposed to live in adjoining towns, but I think (hope) we get away with it.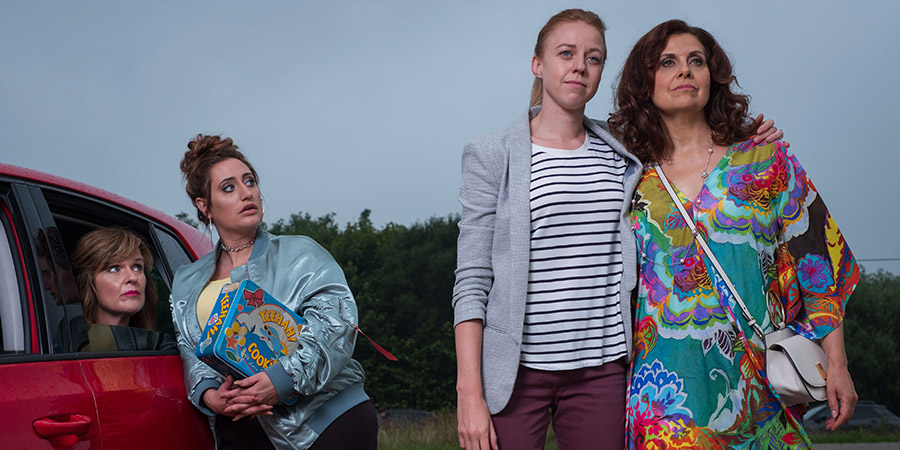 Your background is as a stand-up performer... but you don't act in anything you write?
It's never really crossed my mind to write anything for myself because there are loads of funny and brilliant actors around who I'd rather make stuff for. Also, I've really enjoyed being on set and changing and tweaking stuff as we go. It's nice to have that distance. I don't have it in stand-up as it's me on stage saying my lines.
Given the success you've been having in sitcom writing, have you found the writing side of things has started to dominate your time nowadays?
Well, I quite like 'going to work'. I like clocking in and clocking out. So having to sit at a desk and write has been good for my mental health. I also had a baby and I've found writing a lot easier to fit around that.
I bloody love gigging but my favourite bit is always trying out new jokes. I co-run a club in New Cross so I can always experiment with stuff there and get my hit of attention. But I think stand-up is a cruel mistress - you have to be gigging a lot to really push forward with it. It's a bit all or nothing. I'll definitely go back to it though.
We know you have a few writing projects underway at the moment... could you tell us a bit about the other scripts you've been working on?
Yes, we've just finished filming the first series of Motherland which I co-wrote with Sharon Horgan and Helen & Graham Linehan.
I've also got a Radio 4 show coming out this month which I wrote with my friend Kat Sommers called Charlotte & Lillian. It's about a pretentious 20-something (Helen Monks) who is set up through a 'befriend the elderly' charity with a God-awful 80 year-old (Miriam Margolyes). They're basically the worst versions of each of their generations, but they find company in each other's awfulness.
Do you have any writing tips you could give to anyone who is thinking of writing their first sitcom script?
It sounds clichéd, but get to the end. Just finish an idea. It doesn't matter how crap it is - see it through. Then you can print it out and hold it in your hand and say 'I've got a script'. That's a huge achievement. Then you can start the rewriting which is when things get good.
Back to The Other One... presumably you'd like to make a series, given the chance?
I would love love love to write more for those ladies. They were such a joy to work with. So fingers crossed.