Reece Shearsmith says the new specials answer a lot of questions, but also pose new ones.
You're all really busy. How did you find time to reunite to make these specials?
We finally did the thing that we had never done before, which was decide a point in the future when we would do this. Because time rolls on, and another thing happens and then you're not free. So we thought, "Right, let's really decide we will all write The League Of Gentlemen and do it in this timeframe." And we did; we stopped things happening and this became the project that we were doing. So it had to happen then!
Have you all enjoyed the reunion?
Absolutely. It took a long time to get us back together again. But, it's been joyful and the writing process has been completely easy, organic. It flowed out of us without it being a difficult process. We weren't thinking, "Well, what would we do if we brought it back?"
Why did you decide to do it as three half-hour episodes?
It actually worked better that way round for the unfolding story because we could make it more 'cliff-hangery'. We could make it so you can't wait to see the next one, hopefully. An hour is a very different thing to three half hours. And it fitted with the idea that we wanted people to feel that when it comes back on, it's like it's never been away.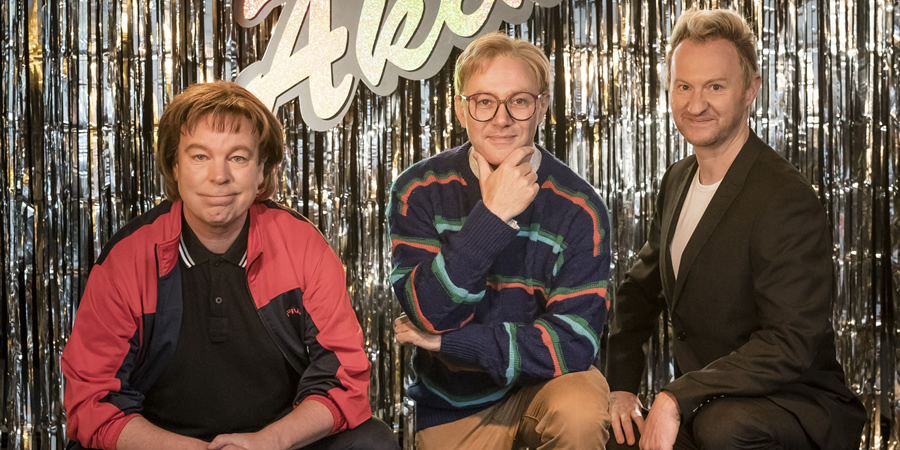 How did you choose which characters to include and which ones to exclude?
Well, that was hard. Certain ones presented themselves that we thought we should bring back and that it would be remiss for the audience's sake to leave out. Sadly, we couldn't fit them all in. We had story lines for some and we had to completely extract them because of time pressures.
Which characters do you enjoy performing most?
I do enjoy doing Geoff. He's a funny character. I also like doing Legz Akimbo, the theatre company. We could do a whole series of them touring - that would be fantastic. That's next!
You throw yourself into the characters, don't you?
Yes. Like today we did Charlie and Stella. Once you're in it and doing that character, you're suddenly embodied as that person. It's the funniest thing you're doing that day and you want to completely commit to it. I just went up to Jeremy as Stella and he said, "Oh, there she is." I said, "What?" He replied, "It's just the Stella I remember. It's not a man in drag, it's just a woman." I thought that was the best compliment he could have given me. But you know, you love every character when you're doing them, and you give every effort to make them real.
Was it essential that Edward and Tubbs appeared in the specials?
It would be strange to not have some sort of return from those two as they were very iconic to the show, so we've given that some thought. They have struck such a chord over the years. You see our catchphrase, "a local shop for local people," everywhere now, with no irony.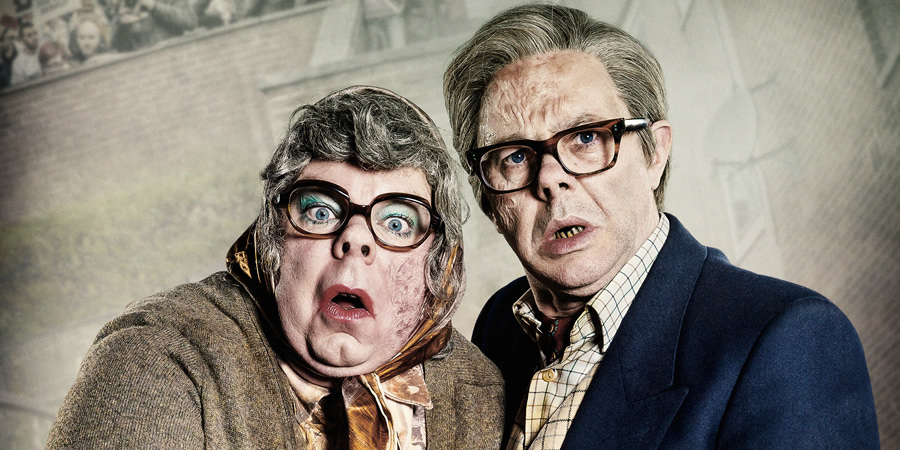 Is there a worry that critics might carp that it was a mistake to bring it back?
Yes, there is that worry, but if you thought too long about that, you wouldn't do it. Of course, even if this was better than the original League Of Gentlemen, there'd be some who would say, "They should never have done it and it's terrible now." Because to them, it's in aspic as this brilliant thing and you meddle with it at your peril. They think you should just remain enigmatic. But then you'd never do anything.
Is it hard to know if you have gone too far in certain scenes?
Not really. I think we have always been very diligent about how we do that and about how we shock - if we do shock - and what line you cross. We learned very early on that we have a responsibility as we are piped into people's homes. I think we earn it if we do something shocking. We've always tried to have you care about the characters, so if something happens, it matters. And if we swear, we do it for a reason, not willy-nilly. In this, we've just tried to be really truthful to the story we're telling and hopefully it won't feel like it's gratuitous. I never felt like we were gratuitous. I always think saying that is a bit of a cop-out. It does us a disservice to think that we are just shock merchants. We really try quite hard to craft it.
When viewers leave Royston Vasey, what will they take with them?
I think we do deliver all you would expect if you were a fan. I think there are a lot of questions answered and lots of new questions posed, and it is quite moving. It is an absolute celebration of that world and those characters.