Win An Audience With The Goodies on DVD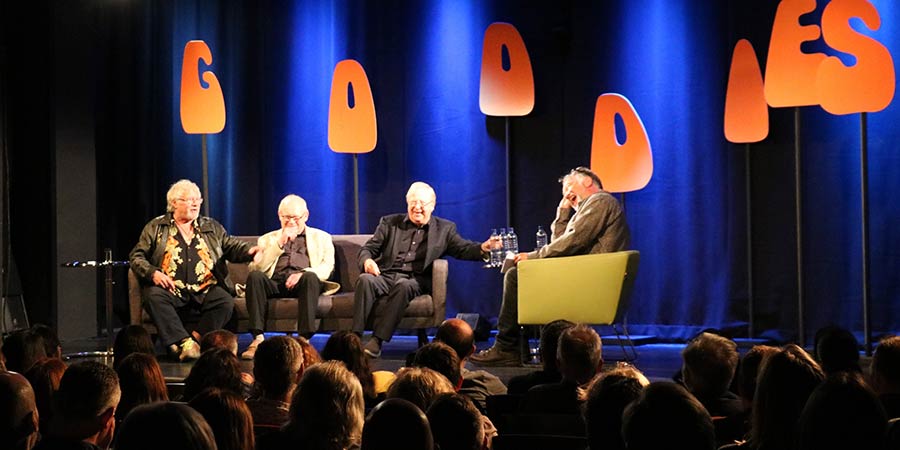 During the height of 2018's sweltering Summer, Network Distributing brought the three Goodies - Tim Brooke-Taylor, Bill Oddie and Graeme Garden - together to film a new retrospective.
In a subterranean London theatre, the Super Chaps Three were joined by comedian and Goodies fan Stewart Lee to discuss their work, primarily the smash-hit BBC sitcom that made their name, running for more than a decade from 1970 (and also available on DVD).
This 104-minute special programme also sees the boys talking to BFI TV expert Dick Fiddy, and fielding questions from a packed audience.
An Audience With The Goodies is available to own on DVD from Monday 4th March 2019.