Bono estente! It's been over twenty five years since quickfire sketch show The Fast Show hit TV screens. The Fast Show: Just A Load Of Blooming Catchphrases - a two hour extravaganza of archive clips, cast interviews and rarely seen footage - has now been filmed, to remind us all of what made the show a classic.
As a bonus, the new special sees Paul Whitehouse, Charlie Higson, Arabella Weir, John Thomson, Mark Williams and Simon Day return as some of their best-remembered characters, performing brand new specially written pieces.
Whitehouse and Higson explain more in this interview...
Did you enjoy getting the band back together again?
Charlie: Absolutely. It was lovely to be back together. Everyone was up for it, in a very good mood and proud of what we had achieved together.
Paul: Yes, it was lovely. But in fact, we keep in touch all the time, anyway. I see Charlie and Simon on a very regular basis. Arabella, I'm in contact with all the time. John and I always meet up whenever I'm in Manchester or he's in London. Mark came to see me in Only Fools And Horses [the musical], and we text each other every week as well.
Why do you think the bond between you all is still so strong?
Paul: I think it's still a bit of a mutual appreciation society, like it was at the very beginning. We all annoyed each other, I'm sure. They probably had more of a case to be annoyed with Charlie and me because we were the final arbiters, and that was probably quite annoying at times! But I think everybody knew that the brief was to produce the best programme we could and nothing else. And at the heart of it was a real belief in what we were doing. We all made each other laugh all the time.
The Fast Show still has legions of fans, doesn't it?
Charlie: Yes. People on Twitter talk about it a lot. At the moment, a lot of people are doing Swiss Toni analogies about things and sharing sketches. It still seems to have relevance.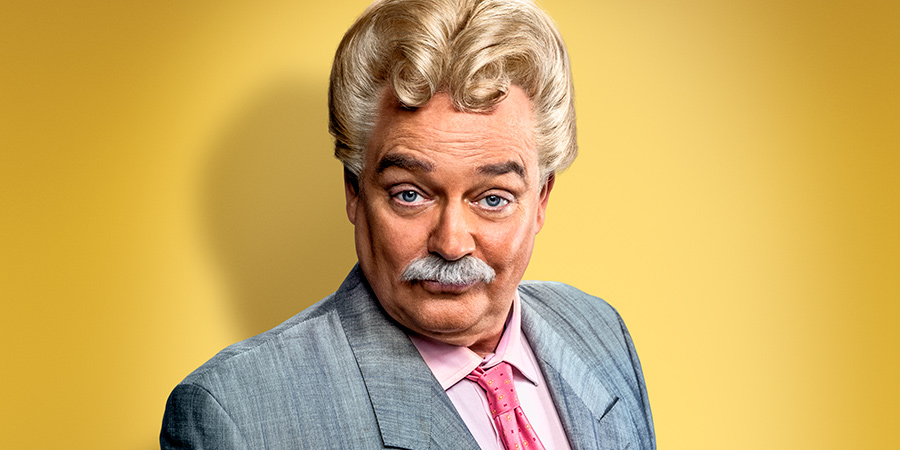 What made The Fast Show different from other sketch shows?
Paul: I don't claim that we were that innovative. Unlike, say, Spike Milligan and Monty Python, we didn't necessarily have to have a theme for each show. But one of the things we did very well is that we were short and sharp. We would also very quickly go from knockabout comedy to something very poignant. Maybe that hadn't been seen in the sketch show before. If you look at "Competitive Dad", you can laugh at it - for instance, the sketch where he whacks his son's bowling for six - and then you can lift up the veneer and go, "Oh my God, this is borderline abuse. This is leading to a lifetime of therapy!"
A lot of the characters are timeless...
Paul: It's funny because the show does stand up, weirdly. A woman being ignored by a group of men? That hasn't gone out of date. You still meet people like Swiss Toni, too, and you will always see "Competitive Dads" and "Brilliants".
Charlie: A lot of the characters were fully rounded. They were real people. People don't go out of fashion, but jokes might. As a producer, I was quite strict. I had a set of rules - for example, no drag. As we had Arabella and Caroline in the cast, it would have been insulting to write a woman's part and get Simon to put a dress on. We also said we would have no TV parodies. As soon as the show you're parodying isn't on TV anymore, the sketch becomes meaningless. People forget things very quickly when they're not on TV anymore. Shows that were big with one generation don't register at all with the next.
We never did political satire or impressions of politicians. That was not what we wanted to do. We liked social satire instead. Our shows were always about people and how they react to things.
Paul: I remember Bob Mortimer had to do list of sketches that he liked for [Gold TV show] My Favourite Sketch. He talked through The Fast Show and it must have stuck in his throat, but he said, "It stands up really well, you know." The fact is that he didn't need to say that about The Fast Show, but he did.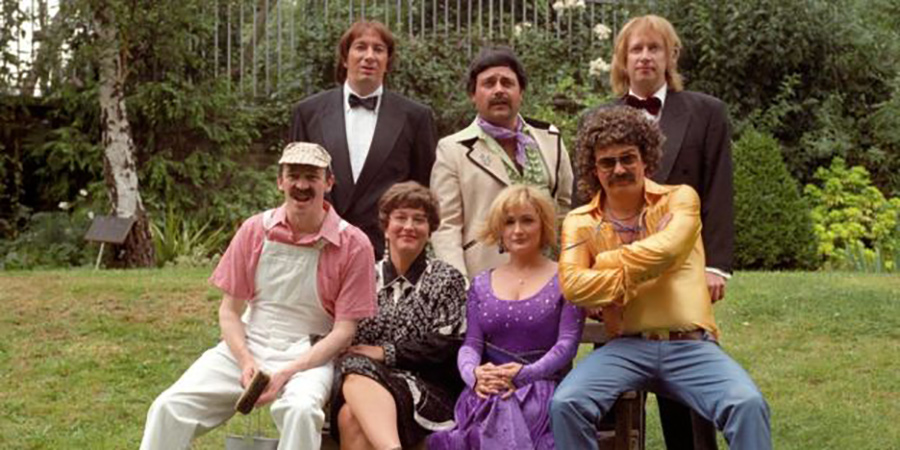 The Fast Show was ground-breaking in its speed and brevity, wasn't it?
Charlie: Yes. We were very aware that the way people were watching television at that time was changing quickly. The advent of VHS meant that people were taping programmes and watching them over and over again. The Fast Show was designed to be watched over and over again. We didn't spoon-feed you or hit you between the eyes with sketches. But if you watched three or four, you'd soon start to enjoy them. That was a real novelty.
The sketches never outstayed their welcome. They were short and sharp. It's almost as if we predicted YouTube! It was a case of, "Come on, say your line and get off." Sketches sit very well in that space. As good as The Two Ronnies were, they had sketches which were eight or nine minutes long. You could work out the punchline, go away, make yourself a cup of tea, come back and the sketch would still be running. Ours were much shorter. We thought that if we were on and off quickly, people wouldn't notice that there was no real punchline!
One of the strong points of The Fast Show was its poignancy, wasn't it?
Charlie: Yes. As audiences got to know the characters, you could move some of them into the area of drama. On one level, you could say The Fast Show was a load of short sketches. But on another level, you could say it was one very long sketch, cut into little bits. With Ted and Ralph, for instance, in some series we had unfolding stories. In one series, we had the scene where Ralph told Ted about his wife's death, the funeral scene, and then another scene about the aftermath. We were able to explore these characters and get into storytelling and drama. That was a lot of fun.
How did you feel seeing the characters return to life for The Fast Show: Just A Load Of Blooming Catchphrases?
Paul: It was really quite moving watching some of the characters come to life again. For example, I loved seeing John as [hippy university professor] Denzil Dexter. If you asked me for a list of my favourite Fast Show characters, I wouldn't put Denzel in the top three. But I got really quite touched when I saw him turn up in all his gear. There was something about the look. Perhaps it is because he looked very similar. He didn't look like he had aged much with his hair and his beard. It was almost like being transported back in time. It all came flooding back to me, that joyous Fast Show rollercoaster ride.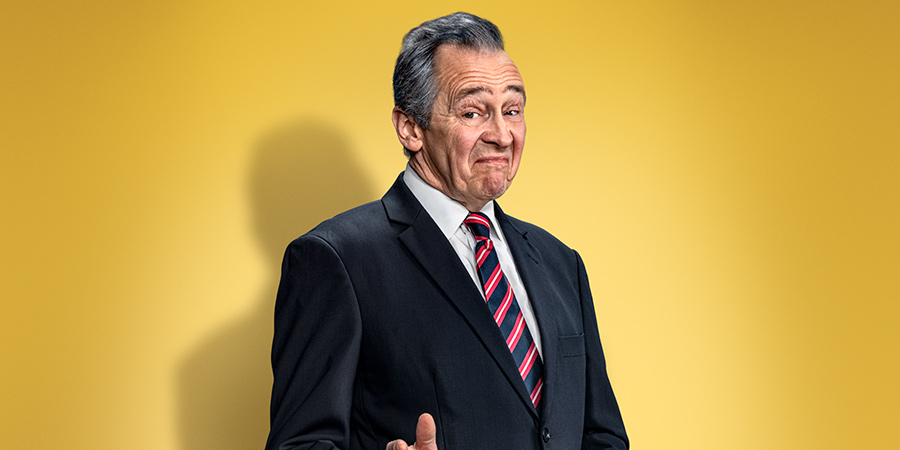 Which character did you relish playing again?
Paul: I personally really enjoyed doing Ron Manager again just because it's fun working with Mark and Simon. Ron Manager is someone you can do now and still be entirely relevant. Or irrelevant! There are still Ron Managers in football. They're everywhere. We are all a bit Ron Manager, saying that everything is killing the game. Meanwhile, the game is the most successful game in the world!
Why did you decide to utilise the device of having the characters as talking heads commenting on their old selves?
Paul: I'm glad we found this way of doing it because I think it suits the characters and the piece a lot more than having, say, the "Suit You" men back in their shop. I don't think the characters would sit very well in a sketch show series now. It would be hard to do it without being unfavourably compared to the old days. It would be also be difficult to try to find relevant scenarios for actors who don't look like they did when they were fixed in people's minds. That's the reason why David Jason can't play Del Boy now. And that is also why the way we use the characters in this - as talking heads looking back on their career - is a more imaginative and probably less jarring way of employing them. Rowley Birkin [the drunk aristocrat], who was always my favourite to play, worked very well in that format because he's doing what he's always done, which is sit in a chair and talk nonsense!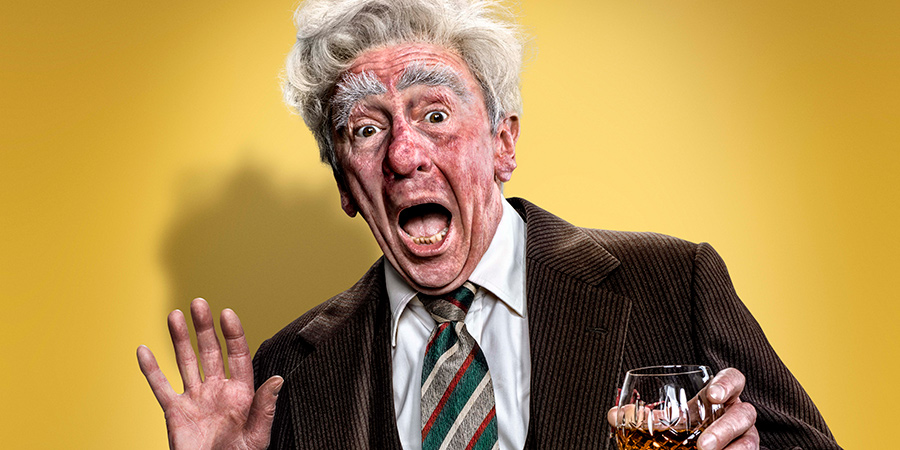 Did you take great pleasure from performing with the other cast members?
Charlie: Definitely. One of the real joys of The Fast Show was playing with other people. Doing Ted and Ralph with Paul was always great fun because we knew each other so well and trusted each other.
Were you worried about bringing back any of the characters, such as the lascivious "Suit You" gentleman's outfitters?
Charlie: No. Times have not changed. Of course, the "Suit You" characters could come back today. People making inappropriate sexual comments will never go away! Also, we were never supposed to think, "Aren't they marvellous?" They were always appallingly creepy.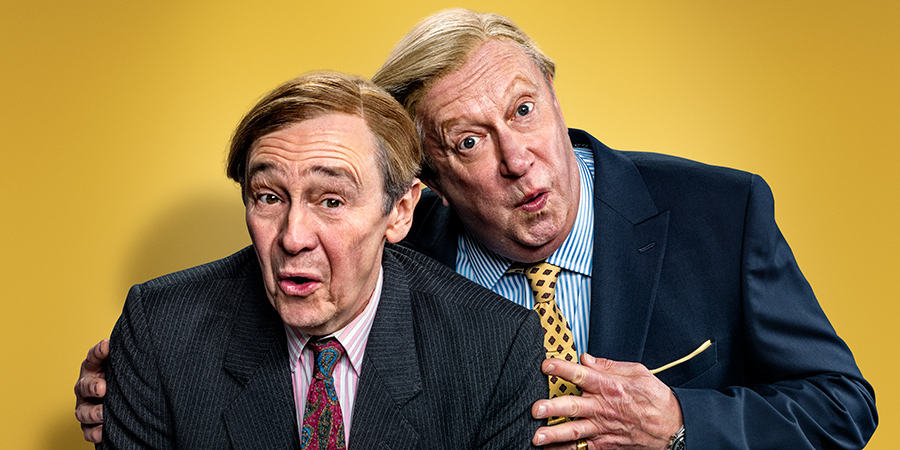 Which other performers did you enjoy watching?
Charlie: They were all brilliant, but I loved what Simon was doing, because he was coming at things from a different place. One of the strengths of the show was that all the different performers were bringing their own stuff. Simon always brought stuff where you thought, "I could never have written that." I loved some of the lines he came up with for Dave Angel and Billy Bleach.
Any other characters you enjoyed going back and rewatching?
Paul: It was very nice seeing "Brilliant" again. What was good about him was that he did what the title suggested. He never outstayed his welcome, and he certainly didn't outstay his welcome in one particular place. He was always on the move. Maybe he was not the funniest character, but every now and then there were some really funny bits. He took you along and kept that pace up, and that made him dramatic and interesting. I love "Competitive Dad", too. And one of my absolute favourites is Arabella's "Does my bum look big in this?"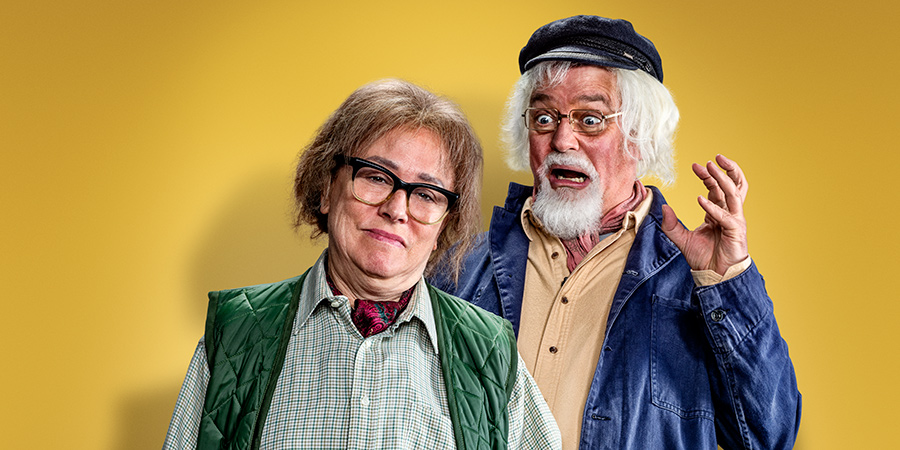 Charlie: I did very much enjoy playing the painter Johnny. Just for the sheer joy of performing, he was my favourite character to play. I could go to beautiful, scenic places in the countryside and just go nuts. What more fun can you have? I adored the bits where he loses it and goes off into this weird, paranoid fantasy world. I loved coming out with those lines and being able to smash everything up! I also used to love seeing if I could make Arabella corpse. But she never laughed, which was fantastically professional of her.
What was it like working with the late, great Caroline Aherne?
Paul: She was a wonderful person, and what she did in a brief, but brilliant career was incredible. She played the spoof nun, Sister Mary Immaculate, and stunned people on stage with her rhetoric there. That led to Mrs Merton, and then The Royle Family. So she dominated three areas of comedy - sketch show, character comedy and then a beautiful sitcom / comedy drama, whatever you want to call it. She paved the way with The Royle Family. She was quite extraordinary.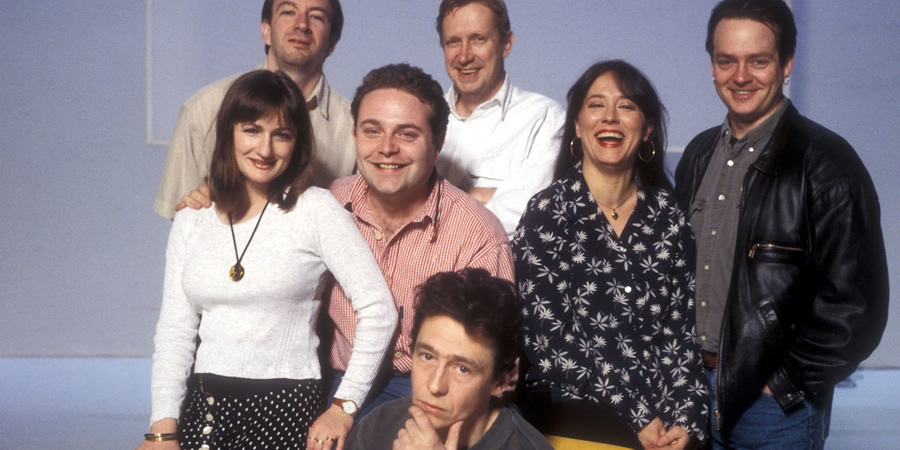 Charlie: She was unique. She was such an extraordinary performer and person. As soon as we met her, we thought, "She's so special. We have got to use her." It was fabulous to work with her and then see her go off, come up with something as extraordinary as The Royle Family and become such a big star in her own right. We were just happy that we'd been able to work with her. She went off like a rocket, and we just held onto the stick.
Do people still come up and say Fast Show catchphrases to you?
Charlie: I don't know. I haven't been out for six months. When I do finally go out, maybe they'll chase me down the street shouting catchphrases at me!
Paul: I get "Suit You" from time to time, and some "A little bit werrr!". "Scorchio" has stuck in a kind of ironic way, too. People don't even know that it is related to The Fast Show, but it's used all the time. You'll always see it on the front of tabloid newspapers whenever the weather is hot.
Did you take pleasure in watching The Fast Show: Just A Load Of Blooming Catchphrases?
Paul: Yes. Without blowing my own trumpet, I did enjoy watching it. There is such a warm, nostalgic feeling about the show. I hope it will be a real tonic for people to watch this in lockdown. I felt a real sense of emotion watching it. It brings back very fond memories of fun times. And that's really important at the moment.
As this documentary reminds us how superb The Fast Show was, might you now consider bringing it back?
Charlie: I'm not sure I'd want to try to remount a full-on sketch show. We hit on a good way of doing the characters in this documentary by having them as talking heads discussing their former selves on a clips programme. I don't think we would try to get the whole machine back up again. I'm more excited about doing new things.
What you do you hope the takeaway from The Fast Show: Just A Load Of Blooming Catchphrases will be?
Charlie: I hope people switch on and think, "Oh my God, that was a lot in it, wasn't there?" Anything that is about sharing laughter is great, especially at the moment. I hope people will really enjoy the boost of laughter that this will give them. And it will make a change from watching another TV comedy filmed on Zoom!
---