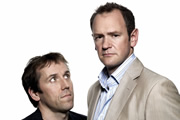 The Armstrong And Miller Show splashed onto BBC One in October 2007, introducing characters like gullible Rog, who returns home from work to find his wife and his best friend Pete in full bondage gear, but buys their excuse.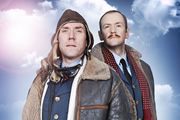 New characters for Series 2 include The White Devil, a self-important ex-pat in Africa; Jilted Jim, dumped at the altar but still on his honeymoon; Dennis Lincoln-Park, an accident-prone history expert; and the Old Clubber, a forty-something, mad-for-it Ibiza veteran/company accountant.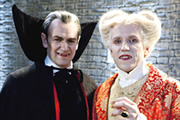 The boys return - this time to Saturday nights - with a third series packed with their special brand of comedy. New characters include vampires Pharius and Horschstadt.