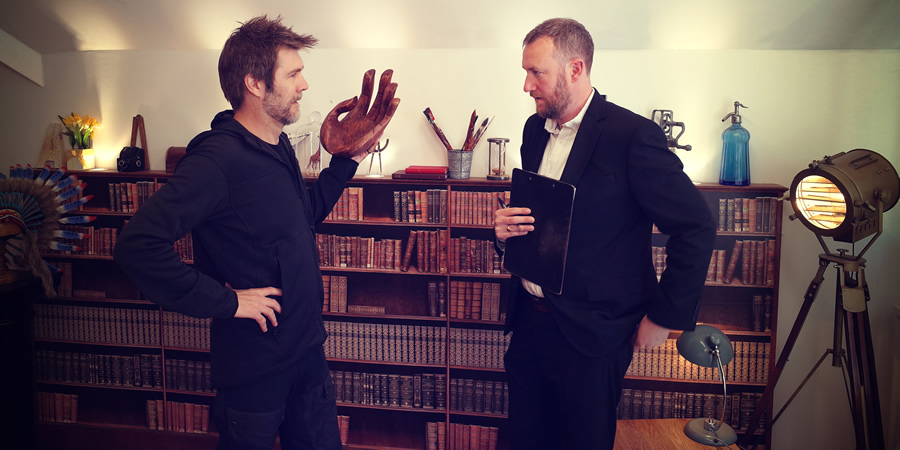 Series 7, Episode 8 - Mother Honks Her Horn
Phil Wang
makes sure his outstanding outfit leaves even less to the imagination that it did before,
Jessica Knappett
demonstrates her mastery of a child's percussion instrument and
James Acaster
's dream comes true.
Notes
Points
Rhod: 20
Jessica: 19
Kerry: 16
James: 16
Phil: 9
Broadcast details
This episode is currently available on UKTV Play
Date

Wednesday 24th October 2018

Time

9pm

Channel

Length

60 minutes
Repeats
View more broadcast data
Help celebrate and promote British comedy by donating to fund more content and functionality. BCG Supporters get extra features in return, including this episode's further repeats data.
Find out more
Already a donor?
Sign in
Cast & crew