Win ground-breaking British-Asian sitcom Tandoori Nights on DVD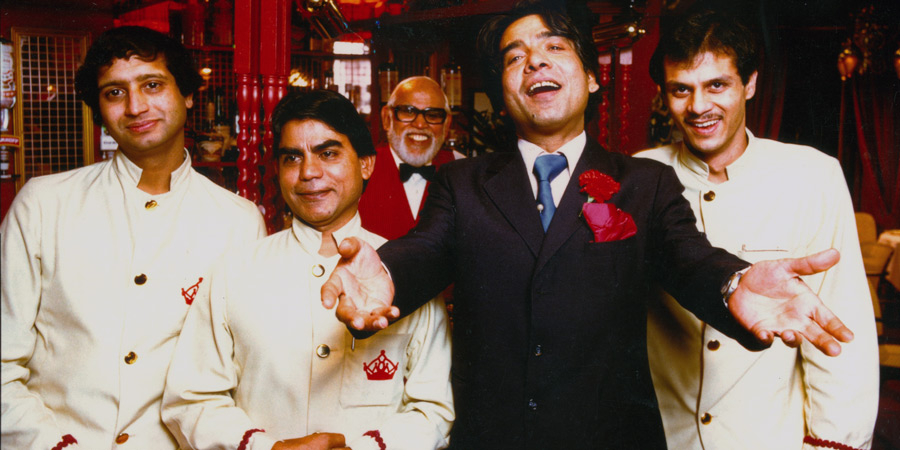 First broadcast in 1985 and now being released on DVD for the first time by Simply Media, Tandoori Nights is one of the earliest comedies on British television featuring an ethnic minority central cast.
Created by Farrukh Dhondy and Malcolm Craddock, the series addresses provocative issues around sexual and racial equality, and takes a wry look at interracial tensions between London's Indian and Bangladeshi communities; sassy, politicised Asian women; mixed-race relationships; and grasping business methods.
Jimmy Sharma (Saeed Jaffrey) is making a comfortable living running upscale Indian restaurant The Jewel in the Crown - until one of his ex-waiters opens rival outlet The Far Pavilions right across the street. The new place may be downmarket, with flock wallpaper and chips on the menu, but Jimmy's takings soon take a hit.
Jimmy is both supported and given the runaround by his feisty daughters Asha (Rita Wolf) and 'Bubbly' (Shelley King), who in turn are watched over by a domineering Gran (Zohra Sehgal) whose dearest wish is of course to marry each of them off to a suitable boy.
Running for two series - 12 episodes from 1985 to 1987 - the sitcom includes two episodes written by a 20-something Meera Syal.
Tandoori Nights - The Complete Series 1 & 2 will be released on Monday 24th October 2016, RRP £19.99.