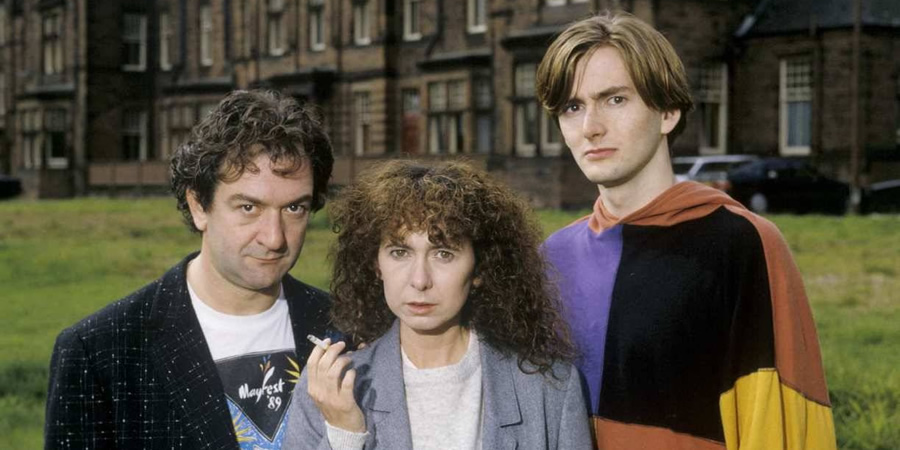 Genre

Comedy Drama

Broadcast

Channel

Episodes

Starring

Ken Stott, Katy Murphy, David Tennant, Ruth McCabe, Elizabeth Spriggs, Angela Bruce, Kenneth Bryans, Matt Costello and others

Writer

Director

Producer
Comedy drama serial, set in a psychiatric hospital.
Eddie McKenna has a dream - to become a professional DJ. Sacked from his slot on Hospital Radio Glasgow and bored of his day job as a double glazing salesman, he agrees to resurrect the radio station at St Jude's Mental Hospital. Gradually he becomes involved in the lives of the patients and realises that not all the 'lunatics' are on the inside.
This programme was not originally promoted as a comedy, but has been labelled as one by many parties since its original broadcast so is included on British Comedy Guide for completeness and to avoid confusion.